Bend the Arc -- Electoral Campaign Manager (hiring immediately)
The Electoral Campaign Manager will be an integral member of the Bend the Arc team and will work hand in hand with the Chief Strategy Officer, National Field Director, Communications Director, Washington Director, and Development Director to connect electoral politics, grassroots organizing, digital campaigning, and fundraising. The Electoral Campaign Manager will work with team members, grassroots leaders and allied organizations to lead the implementation and evaluation of Bend the Arc's electoral campaign strategy, which will include traditional organizing, a developing online-to-offline organizing model, and a robust digital communications campaign. They will manage Bend the Arc's work to win elections by working with organizing, communications and advocacy staff to determine roles, responsibilities, and workplans to deliver on our goals. They will report to the Chief Strategy Officer and/or the CEO.
Key responsibilities:
Implement a multi-faceted plan to utilize Bend the Arc's greatest asset – our volunteers – to lead grassroots, relational direct voter contact electoral campaigns
Work with our Field Director to ensure that our organizing staff and their volunteer leaders meet their deliverables for voter contacts by engaging and mobilizing a large grassroots volunteer base.
Work with our Communications Director to create messaging for our electoral program that centers our core values and advances our goals
Work with our Senior Digital Organizer to implement a digital strategy that recruits new people to our organization and helps mobilize people to take field actions.
Track all data in appropriate databases and reporting forms and share regular updates with Bend the Arc staff and volunteers
Complete timely reports of all pertinent activities for funders, partner organizations, the press, general public, etc.
Complete a full evaluation of Bend the Arc's electoral work after the election
Collaborate with Bend the Arc's Finance and Operations team to track political expenditures, grant deliverables, and relevant program expenses
Represent Bend the Arc in political coalitions and other arenas of political power, including the America Votes table, the Fight Back table, and other coalitions as needed
Skills and Qualifications:
3-5 years experience and demonstrated success in a leadership position in an electoral campaign;
Deep knowledge and experience with managing voter contact and field campaigns;
Commitment to the mission and vision of Bend the Arc;
Understanding of online to offline organizing strategies and organizing to scale;
Proven ability to build partnerships and relationships of trust internally and externally;
Openness to giving and receiving feedback for continuous learning, evolution, and improvement;
Commitment to anti-oppression practices and experience centering the leadership of People of Color in a multi-racial organizing context;
Demonstrated success at keeping multiple projects organized; good work planning skills; strong administrative and time­-management skills;
Experience using NationBuilder or other CRM and CMS programs;
Experience using NPG VAN;
Flexibility to work outside normal business hours that include evenings and weekends.
Compensation and Hours:
This is a temporary full-time position beginning immediately and ending November 30, 2018, with the need for occasional evening or weekend hours. Salary is competitive and appropriate to experience, and includes health and paid time off benefits.
To Apply:
Please submit your resume and a cover letter to [email protected] with "Bend the Arc Campaign Manager" in the subject line of your message. We sincerely regret that we will not be able respond to all applicants. Only those considered for the position will be contacted to interview.
Bend the Arc is an equal opportunity employer. We value a diverse workforce and an inclusive culture. Bend the Arc encourages applications from all qualified individuals without regard to race, color, religion, gender, sexual orientation, gender identity or expression, age, national origin, marital status, citizenship, disability, veteran status, and record of arrest or conviction.
This job description is intended to convey information essential to understand the scope of the position. It is not intended to be an exhaustive list of skills, efforts, duties, or responsibilities associated with the position.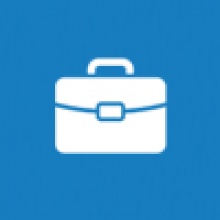 Our partners at Digital Turf push the envelope (get it) with years of experience designing various successful print media campaigns for a wide array of clients. Using a combination of bravado and sheer talent, our team is highly specialized in creating stuff like mailers, brochures, business cards and flyers. Check out our work and learn more about our particular brand of awesomeness.