Campaign Director for Immigrant Justice
Position Location: Flexible
The Center for Popular Democracy/CPD Action (CPD/CPDA) is seeking a full-time Campaign Director for Immigrant Justice.
The Center for Popular Democracy/CPD Action builds organizing power and transforms the local, state, and national policy landscape through deep, long-term partnerships with leading community organizing groups and labor unions nationwide. CPD/CPDA collaborates with partners to build their internal strength, infrastructure and capacity – and to envision, run, and win campaigns to move a pro-worker, pro-immigrant, racial justice agenda at the city and state level.
About the Position:
CPD/CPDA is seeking a Campaign Director for Immigrant Justice who will work closely with local community organizations to envision and win city and state policy victories that advance immigrant justice, and to replicate strategies to protect immigrant communities from current anti-immigrant attacks. This person will work closely with the Director of Immigrant Justice and Leadership and the Senior Staff Attorney for Immigrant Rights, as well CPD's communications and campaign staff, to coordinate national support for state-based community organizations leading these fights on the ground. This is an excellent opportunity for someone who wants to help strengthen the immigrant rights movement and support grassroots organizations at the forefront of this fight.
Primary Responsibilities
The Campaign Director for Immigrant Justice will:
Build deep, close relationships with core CPD affiliates who are focused on – or interested in building – immigrant justice campaign work;
Provide strategic, and on-the-ground, campaign and organizing support to CPD affiliates working to advance municipal or state-level immigrant rights campaigns;
Connect immigrant rights campaigns in cities and states across the country into an integrated national effort;
Work effectively with CPD's capacity teams to add firepower to CPD affiliates' campaigns and to strengthen them as organizations;
Serve as the primary campaigner for rapid-response immigrant defensive battles in cities and states where our partners are positioned to lead;
Work closely with other CPD campaigns teams to integrate an immigrant rights lens across all issue campaigns and organizing efforts;
Stay updated on the most cutting edge research and policies that advance immigrant justice reform.
Job Requirements
A demonstrated commitment to social, racial and economic justice
A deep understanding of the challenges facing immigrant communities, communities of color, and low and moderate income families;
At least three years' experience leading campaigns, preferably on issues with an explicit immigrant rights and/or racial justice framing;
Experience working with grassroots organizations and in diverse communities;
Experience working across departments or teams within an organization;
Success as an independent, self-motivated leader with an ability to drive projects to completion in a fast-paced environment;
Excellent writing, communication, and organizational skills;
Results-focused and organized;
Willingness to travel regularly;
Preferred but not necessary: bilingual (Spanish/English)
TO APPLY: Please send resume, cover letter and at least three professional references (references are confidential and not contacted until you have had a successful interview) to: [email protected]
Please include any salary range or requirements separate from other materials. And please let us know where you saw this post!
CPD is an Equal Employment Opportunity employer and actively recruits people of color, women, individuals with disabilities and members of the LGBTQ community.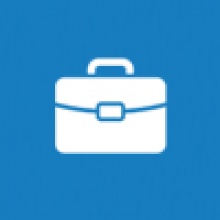 Our partners at Digital Turf push the envelope (get it) with years of experience designing various successful print media campaigns for a wide array of clients. Using a combination of bravado and sheer talent, our team is highly specialized in creating stuff like mailers, brochures, business cards and flyers. Check out our work and learn more about our particular brand of awesomeness.