Campaign Field Organizers - Cartwright for Congress, PA-8
Campaign Field Organizers — Hiring Now!
Cartwright for Congress Campaign is seeking full-time Field Organizers to recruit and build an aggressive volunteer field operation to defend a vital and newly-drawn District in an important swing state.
Field Organizers are responsible for building a grassroots network of volunteers capable of turning out enough voters to deliver the margin of victory within their assigned region. It is the most fundamental act of politics and organizing, and having successful Field Organizing experience is what you need to jumpstart your career in politics.
Responsibilities include but are not limited to:
Recruit, manage and train volunteers to participate in direct voter contact activities of canvassing and phonebanking.
Meet strict daily, weekly, and monthly goals, including volunteer recruitment, and volunteer productivity.
Prepare canvass and call materials for volunteer activities.
Adhere to a daily reporting schedule; reporting to and under supervision of the Campaign Field Director.
Qualifications:
Strong interpersonal skills, including the ability to successfully relate to voters and volunteers from a wide range of backgrounds.
Previous campaign or community organizing experience preferred and helpful.
Ability to work independently and in team settings.
Ability to work long and irregular hours in a fast-paced, metrics-driven workplace.
Experience working in a multi-ethnic and multi-racial environment is a plus;
Must have a vehicle, auto insurance and valid driver's license.
Knowledge of VoteBuilder/VAN helpful.
Database skills and access to a reliable portable computer required.
Strong commitment to progressive social change – and to the long days and weeks of campaign environment – are required. This is a newly-drawn District for this Member of Congress, and it includes many voters who aren't yet familiar with Rep. Cartwright.
Salary is $750/weekly. Benefits and stipends will be explained by the Campaign.
To apply, please send resume, brief cover letter and at least three professional or academic references (references not contacted until you have a successful interview) to [email protected] with "Cartwright Field Organizer" in subject line.
Cartwright for Congress is an EOE and all personnel actions are made without regard to sex, race, age, color, creed, national origin, religion, economic status, sexual orientation, gender identity or expression, ethnic identity or physical disability, or any other legally protected basis.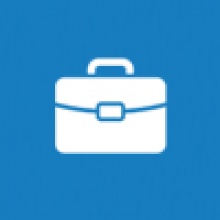 Our partners at Digital Turf push the envelope (get it) with years of experience designing various successful print media campaigns for a wide array of clients. Using a combination of bravado and sheer talent, our team is highly specialized in creating stuff like mailers, brochures, business cards and flyers. Check out our work and learn more about our particular brand of awesomeness.