Campaign Manager
FILLED - PLEASE CHECK BACK!
Yes on 805, Inc. is a diverse and bipartisan coalition that includes business and faith leaders, advocates and directly impacted people. We support State Question 805, a common sense reform that will curb the use of ineffective sentence enhancements for nonviolent offenses.
Oklahoma has an incarceration crisis, driven in large part by its use of extreme sentences. People accused of crimes in Oklahoma can have years, decades, or even life in prison stacked on top of their prison sentence if they have ever been convicted of a crime in the past. These sentence enhancements can be applied at the complete discretion of prosecutors to increase the sentence for nearly any offense.
The position:
We are seeking an experienced full time Campaign Manager to lead the process to get the initiative onto the November 2020 ballot, giving voters the opportunity to vote YES for common-sense reforms.
The successful candidate will work to plan and implement all aspects of a viable ballot measure, help lead a signature gathering effort and run a successful campaign for the November 2020 ballot, working closely with a coalition of advocates, consulting team and experienced steering committee.
Qualifications:
Flexible and adaptive in a fast-paced team environment
Ability to explain complex issues clearly, concisely, and intentionally
Strong project manager who can manage high workflow / multiple projects without sacrificing quality
5+ years experience leading initiative or electoral campaigns
Familiarity building, leading and working within coalitions
Experience designing campaign strategy and tactics, and executing campaign plans
Experience with campaign compliance and reporting
Commitment to diversity using a personal approach that values all individuals and respects differences in regards to race, ethnicity, age, gender identity and expression, sexual orientation, religion, ability and socio-economic circumstance and record of arrest or conviction.
Commitment to work collaboratively and respectfully toward resolving obstacles and/or conflicts
Ability to live in Oklahoma from January through November 2020
Willingness to travel frequently within Oklahoma during campaign
Responsibilities:
Report to the Ballot Steering Committee, establish campaign goals, strategies and cost-effective budgets to deliver a win on State Question 805 in November 2020.
Project management of coalition members that provide policy, data analysis, legal, and other expertise and resources
Manage existing vendor relationships including signature collection firm and communications firm(s)
Interview, selection, and management of additional vendors including direct mail, pollster, TV/radio, digital, phones, additional communications firms
Design, create, and manage volunteer petitioner programs
Recruit, hire and manage any needed campaign staff reporting directly to the Campaign Manager
Supervise campaign compliance and reporting
Develop detailed campaign budget and manage cash-flow
Operate as key liaison between Ballot Steering Committee, campaign staff, vendors, and coalition
Manage relationships with key external stakeholders
Assist in building diverse coalition of organizations and individuals across the state willing to be listed as supporters of campaign.
Salary is in a very competitive range based on experience, see below.
For consideration, please submit a résumé and cover letter addressing specifically your desire and ability to serve as Campaign Manager for this initiative, and please include at least three professional references. References are not contacted until you have had a successful interview and are notified.
Send to [email protected]
A campaign plan from a previous campaign is very helpful to include, but please do not provide us a campaign plan that is confidential or proprietary.
Separate from other materials, please include salary requirements or expectations, and any logistical considerations. We look forward to getting the right leader on the ground!
Equal Opportunity Employment / Diversity Yes on 805, Inc. is committed to diversity and does not unlawfully discriminate against employees or applications for employment on the basis of an individual's race, color, religion, creed, sex, gender, gender identity or expression, sexual orientation, national origin, citizenship, age, disability, marital status, veteran status, history of arrest, conviction, incarceration or other entanglement with the criminal legal system or any other status protected by applicable law. This policy applies to all terms, conditions and privileges of employment, including recruitment, hiring, placement, compensation, promotion, discipline and termination.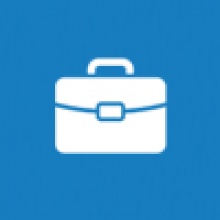 Our partners at Digital Turf push the envelope (get it) with years of experience designing various successful print media campaigns for a wide array of clients. Using a combination of bravado and sheer talent, our team is highly specialized in creating stuff like mailers, brochures, business cards and flyers. Check out our work and learn more about our particular brand of awesomeness.