Campaigns Director – Americans for Tax Fairness
POSITION SUMMARY
Americans for Tax Fairness, a national coalition of 425 endorsing organizations active on high-profile federal tax reform issues at the national and state levels, and its sister organization Americans for Tax Fairness Action Fund, is seeking a Campaigns Director to manage cross-cutting public education, lobbying, and political activities. This is a newly created position that is full-time exempt located in Washington, D.C. with a competitive salary and benefits. The Campaigns Director reports to the Executive Director. The ATF coalition consists of unions, think tanks, national and state advocacy networks and diverse constituency groups. ATF has come together based on the belief that the country needs comprehensive, progressive tax reform that results in greater revenue, especially from the richest Americans and big corporations, to meet our growing needs and to ensure that our economy works for everyone.
RESPONSIBILITIES – AMERICANS FOR TAX FAIRNESS
Serve as campaigns manager for projects involving cross-cutting activities: public education, coalition work, lobbying, legacy communications, digital communications, and field mobilization.
Manage a project focused on taxing the richest 0.1% by building support for a 10% surtax on those making more than $2 million a year, which could raise at least $500 billion over 10 years.
Help execute an overall strategy that includes public education, coalition building, lobbying, and communications.
Coordinate activities of participating organizations and ATF staff by convening a weekly meeting, setting agendas, and maintaining an overall workplan for staff and consultants.
Serve as lead with national coalition partners and allies that have state affiliates and with independent state groups on coordinated work to integrate a tax fairness agenda into their activities and how ATF can support them.
Draft campaign strategy and field mobilization materials. Advise in the drafting of public education and communications materials.
Other duties assigned by the executive director.
RESPONSIBILITIES – AMERICANS FOR TAX FAIRNESS ACTION FUND
Play lead role in developing ATFAF's work in 2019 and 2020 that seeks to ensure that a strong critique of the Tax Cuts and Jobs Act (TCJA) and a progressive tax fairness agenda are featured in the political conversation and in messaging by federal candidates and coalition allies.
Develop state and CD targets in consultation with national and state partners.
Identify and assist groups that are willing to engage in candidate accountability against those who voted in favor of the TCJA.
Encourage candidates to go on offense on tax issues by providing them with the results of our message research, distributing candidate briefing materials, and providing updates about communicating on tax issues.
Work with coalition partners who are supporting candidates to encourage them to urge candidates to make tax issues a leading issue.
Serve as lead contact with partner organizations and congressional campaigns.
Other duties assigned by the executive director.
REQUIRED EXPERIENCE AND SKILLS
Bachelor's degree required.
Minimum of seven years of combined employment in an advocacy organization; political, field and/or communications departments; and/or in federal or state candidate campaigns.
Strong strategic planning skills.
Demonstrated ability to be a leader, to manage staff and consultants, and to motivate coalition partners.
Demonstrated ability to integrate field mobilization work and communications work, ideally both legacy communications and digital communications.
Demonstrated ability to work well under a fast-paced campaign environment and manage multiple priorities and projects effectively.
Good writing and editing skills for preparing campaign plans, project reports, ensuring messaging and public education materials are appropriate for the field, and preparing field mobilization materials.
Excellent attention to detail and accuracy.
Demonstrated commitment to race and gender equity.
ANNUAL SALARY: Up to $110,000 depending on experience, with generous healthcare benefits, cell phone reimbursement and up to a 3% match on 401(k) contributions.
TO APPLY
Please submit a cover letter addressing why you are a good candidate for this particular position and resume to [email protected]
Subject line: Campaigns Director - ATF
Americans for Tax Fairness is a project of New Venture Fund (NVF), a 501(c)(3) public charity that incubates new and innovative public-interest projects and grant-making programs. NVF is committed to attracting, developing and retaining exceptional people, and to creating a work environment that is dynamic, rewarding and enables each of us to realize our potential. NVF's work environment is safe and open to all employees and partners, respecting the full spectrum of race, color, religious creed, sex, gender identity, sexual orientation, national origin, political affiliation, ancestry, age, disability, genetic information, veteran status, and all other classifications protected by law in the locality and/or state in which you are working.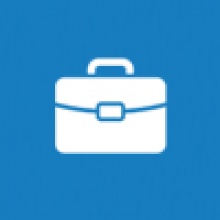 Our partners at Digital Turf push the envelope (get it) with years of experience designing various successful print media campaigns for a wide array of clients. Using a combination of bravado and sheer talent, our team is highly specialized in creating stuff like mailers, brochures, business cards and flyers. Check out our work and learn more about our particular brand of awesomeness.