Campaigns Director, Organize Florida
Reports To: Executive Director & Co-Founder and Sr. Vice President of Operations
Background
Organize Florida is a community-based, nonprofit member organization of low and moderate income people dedicated to the principles of social, racial, and economic justice and the promotion of an equal and fair Florida for all.
Opportunity
Organize Florida seeks a highly motivated, talented, and dynamic individual to serve as the Campaigns Director. Along with the Executive Director & Co-Founder and the Sr. Vice President of Operations, the Campaigns Director is responsible for providing thought leadership for ongoing campaign work; working closely with field organizing teams and members to strengthen, align, and coordinate ongoing issue campaigns and platforms; and developing strategic communications on current campaigns. They will work closely with the organizations Regional Directors to reach all campaign goals. This is a full-time salaried position that will also serve on the organizations Core Leadership Team (CLT).
Primary Responsibilities:
Develop strategic campaign plans for local and state campaigns that promote the vision and mission of the organization;
Collaborate with the Central Florida and Tampa Bay organizing teams and member leaders to reach all campaign goals;
Implement creative and innovative strategies that move state and local campaigns forward including using strategic communications;
Build relationships with local partners as they relate to specific campaign plans;
Attend coalition meetings, calls and conferences as they relate to specific campaign plans or political strategy of organization.
Job Requirements:
Experience with organizing campaigns with state or local significance;
Understanding of issues facing low income communities, minority communities, women, LGBTQ communities, low-wage workers, immigrant communities, and other impacted communities;
Demonstrated experience in recruiting, motivating, and training staff, activists and volunteers;
Experience building broad-based coalitions;
Comfort with the implementation of a range of organizing strategies and tactics;
Excellent communication skills;
Self-motivated - proven ability to work independently;
Ability to be a team player and work in a highly collaborative, fast-paced environment;
Dedication and ability to work flexible hours;
Commitment and passion for social justice and the Organize Florida mission.
A competitive salary is offered, with a benefits package that includes health insurance, seniority raises, paid vacation and paid time off. This position will be based in either the Tampa or Orlando office locations.
To apply, please include where you saw this job post, and send resume and cover letter to: [email protected]
Please include at least three professional references. References are not contacted until you've had a successful interview. Please include any salary requirements or range separately from other materials. Direct any inquiries to [email protected] Only applications sent through this address will be considered.
Organize Florida is an equal opportunity employer. Women, people of color and LGBTQ strongly urged to apply. Due to the high volume of interests, only applicants of interest will be contacted.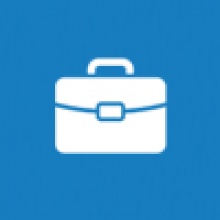 Our partners at Digital Turf push the envelope (get it) with years of experience designing various successful print media campaigns for a wide array of clients. Using a combination of bravado and sheer talent, our team is highly specialized in creating stuff like mailers, brochures, business cards and flyers. Check out our work and learn more about our particular brand of awesomeness.