Chief Officer of Sales & Business Development, Progressive Tech Firm
THE COMPANY
Resistance Labs is the leading peer-to-peer text political consultancy supporting Democrats nationwide. Our clients span both establishment and movement efforts, from senior Democratic Congressional leadership to Black Voters Matter. We leverage technology and our army of passionate, remote volunteers to help progressives run and win everywhere and we were an important tool used in many of the critical wins of 2018's mid-term elections.
Resistance Labs focuses on finding new ways to use technology to achieve tangible outcomes in areas like voter registration, candidate recruitment, and elections. We're able to rapidly incubate ideas, train volunteers, and deploy teams for our Democratic clients. Our projects focus on experimenting and sharing insight and knowledge to help progressives best optimize their growth and communications strategies.
As a social enterprise, profits from our work fund our mission: to prevent fascism and rebuild the Democratic Party from the ground up. To that end, we have incubated additional efforts in the progressive toolkit such as Rapid Resist, supporting progressives in rural areas, and Contest Every Race, an effort to put a Democrat up against every uncontested Republican seat in the country.
THE OPPORTUNITY
We are seeking a Chief Officer for Sales and Business Development. Resistance Labs offers consultancy services to Democratic and progressive clients nationally for elections and advocacy efforts at all levels of government.
This role reports to the Founding CEO and manages a team of 3-5 responsible for sales, partnerships, market research and marketing. You will be responsible for our efforts to maximize our consulting firm's contributions to the Democratic field in 2019 and 2020, as well as driving our revenue.
As a candidate, you will have led a business expansion into new markets and products, ideally in consulting services with political, advocacy, or government clients. A portion of the work will be determining which markets to enter, including government, advocacy, fundraising or other mission-aligned markets for text-based communication. The other portion will be managing and scaling our political consulting work based on our existing book of business, including positioning us for 2019 statewide races and national 2020 races. You will leverage our advisory board including senior aides to Nancy Pelosi and the co-founder of Hustle.
Experience working in politics at the national or statewide level is preferred, but not required. However, a passion for fighting fascism in alignment with our mission is mandatory. We are a devoted and focused group with varied backgrounds and seek a leader who shares the same sentiment.
QUALIFICATIONS
Senior sales or business development management experience required
Political consulting or management experience preferred
Strong network of relationships in one or more relevant fields strongly desired
Technology experience desired
History of successfully bringing new products or services to market ideal
Advocacy, organizing, or government experience desired
Strong organizational skills; detail-oriented with experience putting systems and processes in place
Go-getter with fire in the belly
Alignment with company's mission
SF Bay Area or DC preferred, remote possible
To apply, please send cover letter and resume to:
Please tell us specifically where you saw this job post in your cover letter – thanks!
Resistance Labs is committed to building a staff that reflects the diverse communities that make up our country and the progressive movement, and is an Equal Opportunity Employer. It is our policy to recruit, hire, train, promote, and administer any and all personnel actions without regard to age, color, creed, disability, economic status, ethnic identity, gender identity, national origin race, religion, sex, sexual orientation, veteran status, or any other basis prohibited by applicable law.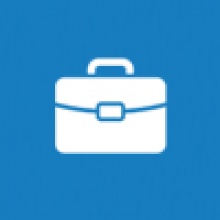 Our partners at Digital Turf push the envelope (get it) with years of experience designing various successful print media campaigns for a wide array of clients. Using a combination of bravado and sheer talent, our team is highly specialized in creating stuff like mailers, brochures, business cards and flyers. Check out our work and learn more about our particular brand of awesomeness.