Communications Director – DC Vote
FILLED - PLEASE CHECK BACK!
Representation for Washington D.C.
Founded in 1998, DC Vote is a national engagement and advocacy organization dedicated to strengthening democracy and securing equality for all in the District of Columbia.
DC residents live under a potent form of voter suppression. The blanket prohibition of voting for Senators and a voting member of the House of Representatives locks the 702,000 people who call DC home out of the national voting booth. And, because Members of Congress can nullify or defund DC's local laws, DC's local representation is compromised as well.
Long rooted in racism, DC's inequality denies the people of DC the full benefits of being part of America. This disenfranchisement is most hurtful to marginalized communities and intersects with immigration, LGBTQ equality, reproductive health, worker safety, environmental protection and democracy itself.
This must – and can – be changed. DC Vote envisions a fairer America where residents of the nation's capital are first class citizens. DC Vote works for what voters in 2016 endorsed in a referendum: statehood for DC.
JOB SUMMARY:
The Director of Communications is responsible for the leadership, direction, and administration of DC Vote's communications strategies and programs. The Director of Communications will promote DC Vote as the leading advocate for Equality for DC and DC Statehood. They will coordinate efforts with the staff, volunteers and Board of Directors to present clear and consistent messages that represent DC Vote's mission and vision.
ESSENTIAL DUTIES AND RESPONSIBILITIES
Strategy & Management
Design and implement comprehensive external and internal communication strategies that elevate DC Vote and DC Statehood to varied audiences using tactics and channels including: web, social media, earned media, events, search engine optimization, collateral, etc.
Set quantitative and qualitative metrics and results to evaluate the effectiveness of communications strategies and ensure quality standards. Proactively seek, compile, and report on feedback from recipients, both internal and external. Be able to present results against deliverables.
Working cross-departmentally, create strategy and lead response for crisis communications and issues management.
Serve as internal expert of communications content for DC Vote, including thorough keeping up-to-date on coalition messaging and staying informed of all aspects of political and legislative issues as they pertain to DC Autonomy and voting rights.
Provide strategic guidance and execute all organization communications, including but not limited to internal and external newsletters, press materials, digital campaigns and other collateral.
Other communications responsibilities, as assigned.
Media Relations
Create media relations strategies to maximize DC Vote's impact in the communities in which we are active, including pitching, press conferences, media events and more.
Lead strategy and execute approval for all earned media, including articles for publication, press releases, media advisories, letters-to-the-editor and opinion editorials.
Act as a spokesperson to the media on behalf of DC Vote.
Develop communications strategies and lead implementation for DC Vote events and promotions.
Assesses events, actions, decisions and other press stories for possible impact on DC Vote.
Digital Communications
Lead strategy and execute approval for digital content and publications, including campaign webpages, supporter communications, blog posts, etc.
Lead strategy and oversee production of videos and photography, including developing scripts/interview questions and planning shoots.
Ensure communications and advocacy campaigns are integrated across media, email, social media and DC Vote's web properties.
Oversee the redevelopment of the dcvote.org website
Agency Communications
Create and collaborate on execution of communications strategy for large fundraising events and objectives, in coordination with the Development team.
Develop and oversee content for varied platforms including speeches, brochures, donor communications, donor tools, talking points, web, media and internal communications.
Collaborate on development and activation of supporter communication networks, including storytellers and speakers' bureaus.
Create and develop email and direct mail solicitation program to develop small and sustaining donors
QUALIFICATIONS:
To perform this job successfully, an individual must be able to perform each essential duty satisfactorily. The requirements listed below are representative of the knowledge, skill and/or ability required. Reasonable accommodations may be made to enable individuals with disabilities to perform the essential functions
B.A. in Communications, Public Policy or related field or equivalent non-profit communications experience in a professional capacity.
Minimum 3-5 years progressively responsible experience in communications, preferably in progressive advocacy and/or campaigns.
Demonstrated ability to develop and implement mass communications campaigns.
Demonstrated savvy and leadership and strategic planning experience required.
Experience in communications across varied audiences, including donors and advocates, preferred.
OTHER ATTRIBUTES, SKILLS AND ABILITIES
Strong written, verbal, problem solving and interpersonal communications skills
Highly computer literate, including experience with Microsoft Office, Sharepoint and Google Drive. Experience with BlueUtopia preferred.
Proven ability to meet multiple deadlines and balance numerous projects in a fast paced and changing environment.
Ability to develop and drive new initiatives, work cross-departmentally, oversee projects to completion and measure results.
Must demonstrate a strong sense of urgency and initiative; highly organized and with the ability to achieve systematic delivery of product under deadline.
Ability to prioritize effectively; superb time management skills.
Excellent teamwork skills and ability to work autonomously as needed.
Must possess a good sense of humor and comfort with change; must possess agility to adapt to and lead through change.
While this description is intended to be an accurate reflection of the current position, it is not necessarily exhaustive of all responsibilities, duties, efforts, requirements or expectations of this position. Management reserves the right to revise or amend this description to include or remove tasks as circumstances change and the needs of DC Vote so dictate.
Salary range begins at $80,000 upwards, commensurate with experience (see application directions below).
DC Vote offers the following benefits to all full-time employees:
Employer Paid Health and Dental Insurance Coverage
Simple IRA with 2% employer contribution
Paid vacation, personal and sick leave as well as 16 paid holidays
Short and long term disability, life and AD&D coverage
And benefits include:
Dental insurance
Flexible spending account
Health insurance
Paid time off
Professional development assistance
Retirement plan
Vision insurance
Experience: Communications: At least 3 years. Bachelor's Degree (Preferred).
Location: Washington, DC. Work remotely temporarily due to COVID-19.
TO APPLY:
Please send resume and cover letter expressing why you'd like to work on this issue and your familiarity with it. Please include at least three professional references (not contacted until you are notified). As a separate attachment, for the recruiter, please include any salary requirements or expectations, especially relative to the salary range. Email materials to: [email protected]
DC Vote is an Equal Opportunity Employer. All qualified applicants will receive consideration for employment without regard to race, color, religion, national origin, sex, age, sexual orientation, gender identity or expression, family responsibilities, political affiliation, disability or veteran status. DC Vote wholeheartedly embraces diversity and inclusion in our workplace, and encourages applicants from all backgrounds.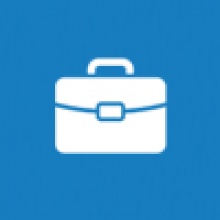 Our partners at Digital Turf push the envelope (get it) with years of experience designing various successful print media campaigns for a wide array of clients. Using a combination of bravado and sheer talent, our team is highly specialized in creating stuff like mailers, brochures, business cards and flyers. Check out our work and learn more about our particular brand of awesomeness.