Communications Director Jolt Initiative 501c3 & Jolt Action 501c4
JOB ANNOUNCEMENT COMMUNICATIONS DIRECTOR Jolt Initiative 501c3 & Jolt Action 501c4
ABOUT JOLT Jolt is a non-profit organization that increases the civic participation of Latinos in Texas to build a stronger democracy and ensure that everyone's voice is heard. Jolt knows that our democracy works best when everyone gets a seat at the table. That's why Jolt builds the leadership capacity of millennial Latinos to mobilize their peers to action. Jolt lifts up the voices of Latino millennials to tell their own stories through creative acts of resistance, like the Migration is Sweet! selfie station, Poderosa mural, and Quinceanera at the Capitol, which collectively reached over 50 million Americans.
Jolt believes that Texas is poised for change, with a growing and disaffected Latino population. Today, 1 in 3 eligible voters in Texas is Latino and projections indicate that by 2030, Latinos will make up the majority of the state's population. But demographics alone aren't destiny. Winning change requires building a homegrown movement and a smart, focused, long-term strategy that can deliver equality and power to those who are most excluded and often first impacted.
Jolt was founded in November 2016 by Cristina Tzintzun, a nationally recognized civil rights leader. Cristina was named "Hero of the New South" by Southern Living Magazine, and her work has been featured on NPR, Vogue, The New York Times, MTV, USA Today, Univision, MSNBC's Up Late with Alec Baldwin, among others. The organization entered a new phase in August 2019, when Antonio Arellano took over as Interim Executive Director. Jolt is a young organization with big dreams about what is possible in Texas. Our vision has made national headlines and has spurred increased investment into our work- which is why we are hiring talented people to join our growing team.
ABOUT THE POSITION Jolt is seeking a full-time Communications Director who will craft and execute the organization's communications strategy across all platforms, spur content creation and storytelling, and manage Jolt's brand.
Essential duties and responsibilities may include, but are not limited to the following:
Craft overarching narratives that align and articulate the values, strategy, and structural change sought by Jolt
Lead the creation of strategic communications plans, including message and content development that connect overall communications goals to program areas and campaigns
Develop new communications partnerships to advance organizational mission and program objectives
Manage the organizational identity and brand consistency of images and messages across all platforms
Expand and deepen Jolt's online presence, paying particular attention to the growth and engagement of the Latino community and greater Texas
Ensure the voices and stories of Jolt are heard and reported on by news media
Manage the Digital Media Content Specialist to advance the goals of the communications department
PERSONAL SKILLS & QUALIFICATIONS
Fluency in Spanish and English, verbal and written
A strong commitment to social, racial, and economic justice and progressive political change
Flexibility to work outside normal business hours that include evenings and weekends, and work extended hours to accomplish the requirements of the position
Minimum 5-years communications experience
2+ years experience in formal supervision of staff
Capability to work against urgent deadlines and manage challenging political messaging situations
Superb writing, editing, and interpersonal communication skills
Ability to work in and across diverse communities, particularly race, class, gender, and geography
LOCATION – This position is based in Houston, Austin, or Dallas, TX and reports to the Executive Director. Jolt is reviewing resumes on a rolling basis, but ready to hire the right candidate as soon as possible.
COMPENSATION – Salary commensurate with education and experience. Jolt's Benefit Package includes full Employer-covered Health Care, Employer Match Retirement Contribution up to 2%, employer-provided Life Insurance Policy, monthly cell phone reimbursement, and 23 paid days off, plus additional benefits.
HOW TO APPLY
Please submit your resume; a cover letter explaining your qualifications and interest in this position, with this organization; and at least 3 professional references to:
with the job title in the subject line. References are not contacted until you have had a successful interview and are notified.
Separately from other attachments, please include any salary requirements or expectations.
Jolt Initiative 501(c)3 and Jolt Action 501(c)4 are equal opportunity employers. All qualified applicants will receive consideration for employment without regard to race, color, religion, national origin, sex, sexual orientation, gender identity, veteran status, and disability, or other legally protected status.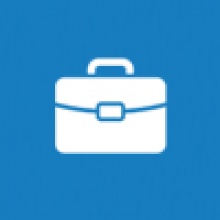 Our partners at Digital Turf push the envelope (get it) with years of experience designing various successful print media campaigns for a wide array of clients. Using a combination of bravado and sheer talent, our team is highly specialized in creating stuff like mailers, brochures, business cards and flyers. Check out our work and learn more about our particular brand of awesomeness.