Communications/Executive Assistant to the President
Washington, D.C.
West End Strategy Team is seeking a driven professional looking to build a career in strategic communications to join our Washington, D.C. office as an assistant working closely with the firm's president. We are looking for someone who is well organized with a sharp attention to detail, adaptable, able to multitask, well versed in current events and eager to learn and work in a fast-paced, professional environment.
West End Strategy Team is a full-service strategic communications firm that partners with our clients to deliver bold, creative and innovative communications strategies by clearly defining goals and target audiences. Our work includes message development, public and media relations, digital strategy, marketing and advertising and crisis communications. A successful candidate will join a team drawn from politics, journalism and nonprofits. This is a full-time position based in our Washington, D.C. office.
Qualifications:
Strong writing skills
Sharp attention to detail
Exceptional organizational skills
Bachelor's degree in communications, journalism, political science, public affairs, international relations or other related fields
Knowledge of trends in media, politics and current affairs, informed by a combination of education and regularly keeping up with news reporting
Experience operating in a fast-paced work environment at the intersection of media, politics and current events
Comfort speaking directly with clients, vendors and business associates
A self-starter with the ability to manage multiple priorities at the same time
Organizing and planning skills
Strong problem-solving abilities
Ability to be assertive when necessary
Familiarity with AP Style
Strong research skills
Creative thinking and a good sense of humor
Responsibilities:
Assist the president of WEST with daily core functions, including holding regular check-ins, scheduling meetings, notetaking, researching, participating in calls and attending meetings, coordinating travel and handling other duties as assigned by the president
Work with the president of WEST to support his work with clients and on special projects.
Serve as the primary liaison for all communications between WEST's president and others, including internal and external contacts, over the phone, online or in person
Developing and posting social media content on behalf of WEST and the president on a daily basis
Supporting the internal operations of the firm, including assisting with on-boarding new hires, setting up regular meetings and managing the firm's internal shared calendar
Assisting other team members with client-facing work as needed, including building lists of media contacts, drafting materials like op-eds, media advisories and web content, staffing events and making pitch calls to media
Manage special events in the office, such as training sessions, parties and seminars, including booking space, coordinating food, sending invitations, etc.
On an ongoing basis, monitoring trends in media, politics and current events and using this knowledge to occasionally offer strategic communications advice and guidance to team members operating in a client-facing role
Regularly compiling lists of media clips for publication to WEST's internal staff and clients
Regularly using AP Style to draft, edit and proofread content for internal and external publication
Compensation is commensurate with experience and includes a generous bonus structure for business development. Benefits include health, dental, life, long-term disability and a 401k plan.
Application process:
Please submit a resume, cover letter and at least three professional references (references not contacted until you have had a successful interview). Also, include writing samples, as an attachment or as an online link. Send materials to: [email protected]. Please write "Assistant/Comms" in the subject line. All applications will be kept confidential.
West End Strategy Team is an equal opportunity employer and strongly encourages applications from people of color, persons with disabilities, women and LGBT applicants.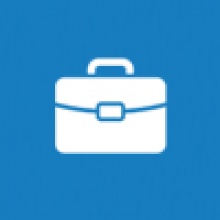 Our partners at Digital Turf push the envelope (get it) with years of experience designing various successful print media campaigns for a wide array of clients. Using a combination of bravado and sheer talent, our team is highly specialized in creating stuff like mailers, brochures, business cards and flyers. Check out our work and learn more about our particular brand of awesomeness.