DC Vote/Statehood YES! - Regional Directors of Coalitions ME, AZ, WV
FILLED - PLEASE CHECK BACK!
DC Vote/Statehood YES! are seeking several experienced professionals as Regional Directors of Coalitions. DC Vote recently launched Statehood YES! as an affiliated advocacy organization to fully implement a strategic plan that positions DC Statehood for passage in the 117th Congress.
The Regional Director of Coalitions will provide strategic direction to promote effective engagement among key organizations in targeted states to advance democracy and civil rights by ensuring DC Statehood. They will organize, manage, and grow several state coalitions. This includes developing educational programs and networking events and guiding advocacy and engagement efforts of coalition partners.
Competitive candidates will have a demonstrated track record of coalition growth and management, proven ability to navigate coalition member priorities and a clear history with moving coalitions to quantitative outcomes.
This pivotal role will report directly to the Executive Director of DC Vote/Statehood YES! and will work with the senior team and other staff to build widespread and strategic support for expanding full democracy to the people of DC through statehood.
Duties will additionally include such responsibilities as media outreach, maintaining coalition social media, sending action alerts, drafting sign-on letters, and volunteer management.
Ideal candidates will have eight years of combined education and advocacy experience. Must have project management experience, be self-motivated and work well with a team.
If you're a strategic thinker with a proven track record of guiding coalition development in multiple states, this is the role for you. See job description for more details.
JOB DESCRIPTION:
Coalition Engagement
Direct the growth of the Coalitions and increase their prominence in their states. This will be evidenced by number of organizations participating and their investment in the campaign.
Develop specific programming and resources for each state's coalition including but not limited to education, media outreach, indirect and direct advocacy, and digital programming.
Develop and maintain content for coalition social media as well as drafting and editing news articles, action alerts, issue summaries, and various letters as assigned.
Create the Coalition's organizational structure including a Board and committees; schedule, lead and develop enhanced communication for each Coalitions' meetings and committees.
Develop and maintain Coalition cohesiveness by building relationships with members to expand their engagement
Meet commitments to Coalition members and always make evident their value to this effort.
Maintain strategic volunteer management
Utilize the DC Vote/Statehood YES database; this includes segmenting for use in marketing campaigns and outreach to Coalition members.
Work with DC Vote/Statehood YES staff in other departments, coordinating organization-wide support for the Coalition activity
Monitor Progress and Metrics
Complete scheduled reports on progress.
Stay within budget, report expenditures regularly. Clear special request with Director.
Organizational Team
Attend regular staff meetings
Pitch in as needed in organizational events
Qualifications:
Eight or more years in combined education and experience in advocacy coalition work.
Significant experience with membership, organizational relations, and/or development.
Strong experience in strategy execution, program/project management
Self-motivated and is able to work independently and as part of a team.
Displays high level of energy and thrive in a campaign style environment.
Willing to try new ideas and concepts and takes initiative to grow and develop specific programming and resources for all Coalitions.
Excellent interpersonal, written, and oral communication skills.
Demonstrated attention to detail and organizational skills, ability to multi-task, plan and prioritize workload and meet deadlines.
Additional Information:
Positions can be located in Washington, DC or within the designated region.
Work location is presently remote with in-office and travel responsibilities returning with guidance on COVID-19 precautions
Positions are full-time permanent.
DC Vote/Statehood YES offers competitive benefits including individual medical/vision/dental insurance and/or subsidized family plans, Health Savings Account, Life Insurance, AD&D, Simple IRA account with employer contribution, flexible work schedules, health days and paid vacation.
Salary range is $70,000 to $75,000 DOE.
How to Apply:
Please send resume and cover letter expressing why you'd like to work on this issue and your familiarity with it. Include at least three professional references (not contacted until you are notified), and in the subject line, include the name of the state for which you are applying. Email all materials to: [email protected]
Please let us know where you first saw this job announcement – thanks!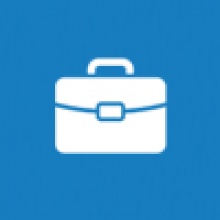 Our partners at Digital Turf push the envelope (get it) with years of experience designing various successful print media campaigns for a wide array of clients. Using a combination of bravado and sheer talent, our team is highly specialized in creating stuff like mailers, brochures, business cards and flyers. Check out our work and learn more about our particular brand of awesomeness.