Development Director Jolt Initiative 501c3 & Jolt Action 501c4
ABOUT JOLT Jolt is a non-profit organization that increases the civic participation of Latinos in Texas to build a stronger democracy and ensure that everyone's voice is heard. Jolt knows that our democracy works best when everyone gets a seat at the table. That's why Jolt builds the leadership capacity of millennial Latinos to mobilize their peers to action. Jolt lifts up the voices of Latino millennials to tell their own stories through creative acts of resistance, like the Migration is Sweet! selfie station, Poderosa mural, and Quinceanera at the Capitol, which collectively reached over 50 million Americans.
Jolt believes that Texas is poised for change, with a growing and disaffected Latino population. Today, 1 in 3 eligible voters in Texas is Latino and projections indicate that by 2030, Latinos will make up the majority of the state's population. But demographics alone aren't destiny. Winning change requires building a homegrown movement and a smart, focused, long-term strategy that can deliver equality and power to those who are most excluded and often first impacted.
Jolt was founded in November 2016 by Cristina Tzintzun, a nationally recognized civil rights leader. Cristina was named "Hero of the New South" by Southern Living Magazine, and her work has been featured on NPR, Vogue, The New York Times, MTV, USA Today, Univision, MSNBC's Up Late with Alec Baldwin, among others. The organization entered a new phase in August 2019, when Antonio Arellano took over as Interim Executive Director. Jolt is a young organization with big dreams about what is possible in Texas. Our vision has made national headlines and has spurred increased investment into our work - which is why we are hiring talented people to join our growing team.
ABOUT THE POSITION Jolt seeks an experienced Development Director to develop a robust program to fund its combined budgets of $3.5 million. This is an exciting opportunity to build a fundraising program from the ground up and help our young organization raise the funds necessary to change the way Texas is run. In partnership with the Executive Director, the Development Director will be responsible for building an annual fundraising plan with a focus on individual donor recruitment, cultivation, and stewardship.
RESPONSIBILITIES AND DUTIES The essential duties and responsibilities may include, but are not limited to the following:
Develop an overarching annual fundraising plan and strategy with specific and measurable goals and objectives
Design and manage the individual donor program to identify, cultivate, upgrade, and sustain donors at all giving levels
Supervise the Grant Writer and provide support as needed
Actively engage board members and Leadership Council members in development efforts
Work with the Executive Director and Communications Director to develop donor-focused materials for fundraising, including the annual report, organizational brochures, and other materials as needed
Implement donor database to keep accurate donation records and ensure donors are promptly and appropriately recognized for their support
Represent the organization to funders
Maintain active participation in staff teams: Leadership Team, Finance Team, and Executive Team
QUALIFICATIONS
7+ years of experience in non-profit fundraising and managing budgets of at least $1 million
Experience managing and working with high-performing staff and diverse communities
Experience designing, maintaining and improving a goal oriented accountability structure without compromising staff autonomy or innovation
Must hold a Bachelor's degree or higher education degree
Familiarity with Google Drive and Microsoft Office Suite
CFRE preferred
ABILITIES AND SKILLS
Passion, energy, and drive for the Jolt mission
Ability to handle multiple projects simultaneously, meeting frequent deadlines
Strong communication skills, including persuasive speaking and writing
Sharp organizational skills, showing attention to detail
Excellent interpersonal and leadership skills
Systems thinking with ability to synthesize information and communicate effectively
A track record of effective major donor fundraising for non-profits, preferably in Texas
Diplomatic, mature approach to problem solving and the ability to think independently and creatively
Maintain professionalism and strict confidentiality
Willingness to travel on occasion for Jolt
LOCATION – This position is based in Houston, Austin, or Dallas, TX and reports to the Executive Director. Jolt is reviewing resumes on a rolling basis, but ready to hire the right candidate as soon as possible.
COMPENSATION – Salary commensurate with education and experience. Jolt's Benefits package includes full Employer-covered Health Care, Employer Match Retirement Contribution up to 2%, employer-provided Life Insurance Policy, monthly cell phone reimbursement, and 23 paid days off, plus additional benefits.
HOW TO APPLY
Please submit your resume; a cover letter explaining your qualifications and interest in this position, with this organization; and at least 3 professional references to:
with the job title in the subject line. References are not contacted until you have had a successful interview and are notified.
Please include any salary requirements or expectations separately from other attachments.
Jolt Initiative 501(c)3 and Jolt Action 501(c)4 are equal opportunity employers. All qualified applicants will receive consideration for employment without regard to race, color, religion, national origin, sex, sexual orientation, gender identity, veteran status, and disability, or other legally protected status.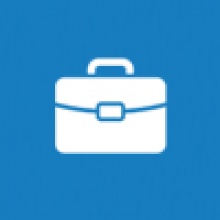 Our partners at Digital Turf push the envelope (get it) with years of experience designing various successful print media campaigns for a wide array of clients. Using a combination of bravado and sheer talent, our team is highly specialized in creating stuff like mailers, brochures, business cards and flyers. Check out our work and learn more about our particular brand of awesomeness.