Development Director - VoteRiders
FILLED - PLEASE CHECK BACK!
VoteRiders is a nonpartisan 501(c)(3) nonprofit, focused on voter ID education and assistance. Our work raises awareness of voter ID laws and VoteRiders' services. Our programs identify, educate and help voters in need of voter ID assistance. Our programs identify, educate and help voters in need of voter ID assistance. VoteRiders' goal is to infuse and optimize the industry standard of how democracy, campaign, government, direct service provider, and community organizations handle the issue of voter ID education and assistance.
We are seeking a Development Director to lead our fundraising, development and financial management.
The ideal candidate is both strategic in long term, big picture thinking and knowledgeable of and experienced in what it takes to get there with consideration for ROI and allocation of organization resources.
This is a full-time position and can be based anywhere in the continental United States. The Development Director reports to the Executive Director of VoteRiders.
PRIMARY RESPONSIBILITIES
60% Fundraising
Develop action plans to ensure short- and long-term fundraising goals are achieved including through individual donors, planned giving, foundations, online giving and corporate campaigns.
Facilitate cultivation and stewardship of individual, corporate, and institutional donors with targeted and personalized communication strategies.
Draft bi-weekly digital communications to donors.
40% Donation Management
Manages donation and reporting systems. Ensures that processes, procedures and assignments to Operations Assistant are designed to meet fundraising goals in an efficient, manageable and effective manner.
Provides timely data, analysis and materials to ensure that the executive team's time is used strategically in fundraising and donor cultivation.
Collaborates across departments; regularly shares data and other important information across Departments to enable the organization to successfully reach all of its goals in a cooperative, aligned manner.
QUALIFICATIONS
Required
Significant experience in non-profit fundraising or similar role
Highly self-motivated and self-directed
Strong communications skills and highly responsive
Strong affinity for voting rights, networking and building strategic relationships
Demonstrated ability to manage details, resourcefully solve problems and follow through with minimum direct supervision
Access to a reliable computer, internet signal and telephone
Strong computer skills, including Microsoft Suite, Google Suite, aptitude to learn other systems
Experience with CRM program like Salsa and/or other donation platforms with aptitude to learn new software and systems
Preferred/Plus
Experience developing internal processes and filing systems
Experience with WordPress and/or other CMS
COMPENSATION
The position projects a salary range of $105,000 to 120,000 depending on experience, and a benefits package that includes employer paid health insurance, paid holidays, vacation, sick and bereavement time off.
TO APPLY
Please send resume and cover letter addressing your interest in and qualifications for this position. Please include at least three professional references (references are not contacted until you are interviewed and notified). As a separate attachment, to remain with recruiter, please include your salary range/benefits requirements or expectations.
Please send all of the above materials to: [email protected]
And please include where you saw the job post or how you learned of the open position. VoteRiders would like to fill this position ASAP!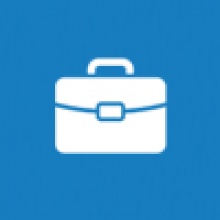 Our partners at Digital Turf push the envelope (get it) with years of experience designing various successful print media campaigns for a wide array of clients. Using a combination of bravado and sheer talent, our team is highly specialized in creating stuff like mailers, brochures, business cards and flyers. Check out our work and learn more about our particular brand of awesomeness.