Digital Organizer/Campaigns - Mothers Out Front
Mothers Out Front is a dynamic social impact organization with ambitious goals to address the climate crisis. Work with our national and regional campaigns to brainstorm, design and execute hard-hitting digital campaigns that provide online and offline opportunities for moms and caregivers across the country. Enhance the engagement of moms who join us digitally and move them up the ladder of engagement.
About Mothers Out Front:
Mothers Out Front builds our power as mothers to ensure a livable climate for all children. We are building a diverse national movement of mothers, grandmothers, and caregivers dedicated to convincing elected officials and business leaders to work for a swift, complete, and just transition away from fossil fuels to clean and renewable energy. We know that mothers have an important role to play in the climate change movement, and, when it comes to protecting their children, mothers are an unstoppable force for change! Our goal is simple: to enable mothers to take active leadership in climate change work by providing the structure, training, and tools for them to work together on campaigns in their communities and at the statewide level. We are a member-led, national organization that is growing quickly. Founded in 2013, this year's operating budget is $4.3m. We currently have staff working in eight states and are a fast-growing organization with no plans of slowing down.
Job Title: Digital Organizer-Campaigns
Supervisor: Movement and Campaigns Manager
Position Status: Full-time
Position Location: Virtual/ National
Position Summary: This position works with staff leading our national and regional campaigns and initiatives to brainstorm, design and execute hard-hitting digital campaigns that provide online and offline opportunities for moms across the country. This position will also help define and then manage the engagement of mothers who join us digitally and move them up the ladder of engagement.
Responsibilities:
Help to develop an integrated digital campaign plan that engages moms in our work online and moves them to offline action; this includes using email action alerts, online petitions, and social media connected to our national initiatives (Civic Engagement, Youth Mobilization, Electric School Bus, Mother's Day, Beyond Gas, and more)
Design and document a clear digital path for people to join our movement from digital entry through action; put in place the components of this plan and manage the engagement of our digital constituency
Connect those who are engaged digitally to trainings and other resources to enable them to take action
Develop content and work with the Communications team to ensure brand and message consistency
Track, report, and analyze all metrics and modify plans based on learnings
Experience:
3-5 years of experience developing and executing campaigns or initiatives using the full suite of digital advocacy tools including email action alerts, online petitions, social media, and more. Experience with campaigns that move people from online action to on the ground engagement a plus.
Strong digital copy writing skills (ability to write for email, web and social media).
Experience developing and executing social media engagement strategies across various platforms (Facebook, Instagram, Twitter, Tumblr, YouTube, Pinterest, etc.), and experience using various social media aggregator and reporting tools.
Experience planning and executing paid digital media advertising campaigns (search, social media, retargeting, list chaperoning, mobile ads, etc.). Ability to be creative and responsive in a fast-paced political and digital environment.
Strong knowledge of politics and political organizing. Digital political campaign experience a plus.
Familiarity with the Google suite.
Proficiency in Adobe Creative Suite and some HTML a plus, but not required.
To Apply:
Please send resume and a cover letter that addresses why you want to work on this issue, for this organization, to:
As separate attachments, please include at least 3 professional references and any salary requirements. References are not contacted unless you are notified.
Mothers Out Front is an Equal Opportunity Employer. Women, people of color, members of the LGBTQ community, and members of other historically disenfranchised groups are especially welcome and encouraged to apply.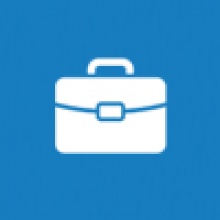 Our partners at Digital Turf push the envelope (get it) with years of experience designing various successful print media campaigns for a wide array of clients. Using a combination of bravado and sheer talent, our team is highly specialized in creating stuff like mailers, brochures, business cards and flyers. Check out our work and learn more about our particular brand of awesomeness.