District Director
Various locations nationwide, particularly: CA-45, CA-48, CO-06, FL-18, FL-26, FL-27, IA-01, IA-03, IL-06, KS-03, MI-11, MN-02, NE-02, NJ-07, NJ-11, NV-03, NY-19, PA-06 (new boundaries), PA-17 (new boundaries), TX-07, OH-12, VA-07, VA-10, and WI-01
Position Summary
Progressive Turnout Project (PTP) seeks District Directors to manage our on-the-ground efforts in an assigned target district for upcoming special elections and the November 2018 midterm election. This is a great opportunity for experienced field staff looking to take the next step in their career. District Directors will independently manage teams of Field Representatives to mobilize infrequent voters in an effort to increase turnout, elect Democrats, and ultimately Take Back The House. The District Director will be the primary manager on the ground, leading PTP's effort to connect with voters and get them to the polls. The ideal candidate is a self-starter, an experienced canvasser, comfortable training staff both in the office and in the field, and proficient in NGP VAN.
Responsibilities
Oversee full execution of PTP's turnout program in assigned district with minimal supervision
Find and set up a field office; manage all office operations
Recruit, hire, train, and coach field staff
Monitor program progress, benchmarks, and deliverables
Report to Regional Director
Other duties as needed
Required Qualifications
At least one cycle of field experience (ideally managing staff, or equivalent organizing experience)
Commitment to establishing a culture of community and respect in the workplace
Passion for electing Democratic candidates
Access to a vehicle (frequent travel within congressional district)
Preferred Qualifications
Experience hiring, training, and managing a team
Knowledge of field targeting and metrics
Proficient in NGP VAN (especially list building, turf cutting, monitoring canvass results, and managing MiniVAN users)
Proficient in G Suite products (GMail, Google Calendar, Google Docs, Google Sheets, Google Slides) and MS Office
Salary and Benefits
Monthly salary for this role will range from $3,750 to $4,575 (based on qualifications and experience), paid bi-monthly
Employer-sponsored health insurance
Transportation stipend
Paid time off (accrued)
To apply, please respond immediately with resume to with intent to apply.
About PTP
Progressive Turnout Project is a grassroots Political Action Committee with a single mission: get Democrats to the polls. PTP designs, tests, and executes specialized voter turnout programs targeting inconsistent Democratic voters in the most competitive districts in the country. PTP currently has invested more than $600,000 in 10 Virginia House of Delegate districts. In the 2016 cycle, the group raised more than $5 million from more than 93,000 donors and ran programs in 19 congressional races.
Progressive Turnout Project is committed to building a staff that reflects the diverse communities that make up our country and the progressive movement. PTP is an Equal Opportunity Employer and it is PTP's policy to recruit, hire, train, promote, and administer any and all personnel actions without regard to age, color, creed, disability, economic status, ethnic identity, gender identity, national origin race, religion, sex, sexual orientation, veterans status, or any other basis prohibited by applicable law.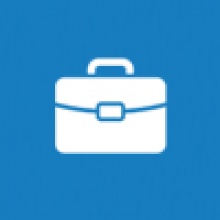 Our partners at Digital Turf push the envelope (get it) with years of experience designing various successful print media campaigns for a wide array of clients. Using a combination of bravado and sheer talent, our team is highly specialized in creating stuff like mailers, brochures, business cards and flyers. Check out our work and learn more about our particular brand of awesomeness.