Executive Director, VoteRiders™
VoteRiders™ is the leading organization focused exclusively on voter ID. The 501(c)(3) non-partisan, non-profit organization informs and helps citizens to secure their voter ID, and supports organizations, local volunteers, and communities to sustain voter ID education and assistance efforts.
The increasing importance of voter identification at the polls in the United States creates a huge opportunity for growth of an organization that deals directly with the wide range of voter identification requirements.
VoteRiders focuses on those eligible citizens at risk of being disenfranchised by burdensome voter identification laws. These laws, unique to each state, can change -- and many feel they effectively achieve voter suppression, especially of disenfranchised, low-income voters who may lack the awareness and ability to stay current with changing laws, and may lack the means to comply.
The growing organization seeks to expand its network of Partner Organizations and Voter ID Coalitions, and is excited to announce its search for an Executive Director to lead this growth.
The Executive Director will serve as the Chief Operating Officer with an emphasis on development. S/he will be responsible for creating and building VoteRiders' internal processes and infrastructure that will enable the organization to grow and ensure its long-term relevance, credibility and viability. The ED will work closely, especially initially, with the President/CEO to strategize, manage and carry out the VoteRiders plan.
A key focus will be to expand and foster productive relationships with existing and new collaborating organizations and their leadership, staff and volunteers, to empower them to assist their constituents with voter ID. These organizations will be encouraged to use VoterRiders' resources and to create Voter ID Coalitions with other organizations as well as local election and government officials, community institutions, and other businesses within their community.
The Executive Director will develop and present to the President/CEO a strategy for outreach, collaboration, timing, goals and budget – initially through 2018 and then 2019 and 2020. It is contemplated that within the first three months, this individual will take on an increasing amount of work currently handled by the President/CEO.
The Executive Director role is a full-time position, reporting to the President/CEO, and manages the Director of Operations, Communications & Development; the Volunteer Coordinator; and the Virginia Voter ID Coalition Coordinator.
This virtual position can be based anywhere in the US. Occasional travel required.
RESPONSIBILITIES
Responsibilities of the Executive Director will include:
Engaging with and being responsive to staff, voters, organizations, donors and media;
Completing and updating VoteRiders' voter ID resources and tools, and handling administrative matters;
Increasing responsibility for fundraising, including the development and strategic planning of fundraising goals and campaigns;
Actively engaging in fundraising and closings;
Working closely with the Director of Operations, Communications & Development to provide strategic input regarding the execution of communication strategies across all channels including email, traditional and social media, website, fundraising events and other outreach opportunities;
Working closely with the President/CEO to develop and oversee the budget;
Providing support to Voter ID Coalitions and Partner Organizations to optimize efforts;
Fostering relationships with local organizations so they will actively inform, assist and/or refer to VoteRiders their constituents, members or customers regarding their voter ID issues;
Overseeing and optimizing VoteRiders' tracking system;
Obtaining feedback from Partner Organizations including numbers, date, and location of people informed about voter ID, status of those assisted with their voter ID, and individual voter stories;
Collaborating with organizations and coalitions to implement voter ID outreach, in-person and via their websites, social media, e-blasts, announcements, flyers, media interviews, etc.;
Collaborating with organizations and coalitions for the distribution of VoteRiders' state Voter ID Information wallet cards, and ensure awareness and distribution of the VoteRiders' website and toll-free Voter ID Hotline: 844-338-8743;
Collaborating with organizations and coalitions regarding the development and implementation of Voter ID Clinics and Voter ID Month, Week or Day in their community (for which VoteRiders is finalizing a Campaign Toolkit).
QUALIFICATIONS AND EXPERIENCE:
The Executive Director must believe in the value of VoteRiders, be driven by its mission and have key expertise in management and development.
Community organizing experience, and start-up experience, are big assets;
Experience working in politics, and nonprofit organization experience;
Collaboration skills, to achieve actionable results through others as well as to build strong and sustainable relationships;
Comfortable and effective at networking with donors, both individuals and foundations;
History with a community outreach program that builds multi-organization movements is strongly desired;
Technical expertise is a plus, given the need to create a variety of outreach programs utilizing technology.
ADDITIONAL TRAITS AND EXPERIENCE INCLUDE:
Proven record of exceeding goals, including fundraising goals;
Good decision-making, through analysis, wisdom and judgment; strategic and forward-thinking;
Excellent written, verbal and interpersonal communications skills; ability to be responsive, articulate, precise, compelling and diplomatic;
Solutions-oriented, with a passion for organization and project management;
Ability to balance competing priorities, complex situations and tight deadlines, while ensuring smooth operation of the organization;
Exceptional collaboration skills, able to create relationships of trust;
An inspirational leader; outstanding delegation and empowerment skills;
Hands-on style is important, as is a can-do attitude;
Strong work ethic; integrity;
College degree. Law degree is preferred, or legal background;
Ability to travel. Must be a U.S. Citizen who votes!
An attractive salary plus benefits package is commensurate with experience.
TO APPLY
Please send your resume; a compelling cover letter that addresses why you want to work on this issue, and how your qualifications fit those listed here; and at least three professional references. Please include salary range or requirements separately from other materials (references and salary info held with recruiter until needed). Please let us know where you saw this job post, thanks!
VoteRiders is an Equal Employment Opportunity employer and actively recruits people of color, women, individuals with disabilities and members of the LGBTQ community.
Email all materials to: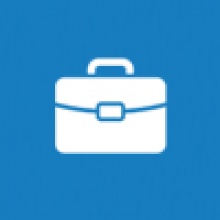 Our partners at Digital Turf push the envelope (get it) with years of experience designing various successful print media campaigns for a wide array of clients. Using a combination of bravado and sheer talent, our team is highly specialized in creating stuff like mailers, brochures, business cards and flyers. Check out our work and learn more about our particular brand of awesomeness.