Gun Violence Prevention Regional Organizer
FILLED - PLEASE CHECK BACK!
Doctors for America
Job Opening: Gun Violence Prevention Regional Organizer
Doctors for America (DFA) is a national grassroots organization that mobilizes thousands of doctors and medical students in all 50 states, putting patients over politics to improve the health, welfare, safety and equality of our patients, community and nation. Amplification of physicians' voices has led to successful advocacy and important education over the last decade.
Summary:
DFA has an immediate opening for an experienced Regional Organizer for our Gun Violence Prevention Initiative (GVPI). S/he will lead this initiative to embed doctors in MN and WI in the fight for gun violence reform, and help oversee the components that engage our 18,000 members in collaboration with the national movement for gun violence reform. DFA members are on call for our patients, and for our local, state and national partners. This is a grant-funded initiative.
The ideal candidate will be passionate about engaging physicians in the fight for gun violence prevention and recruiting a strong diversity of physicians in this fight, and rebuilding DFA's State Chapters in WI and MN. Fundraising from engaged physicians is an equal priority.
As we succeed in this endeavor, this project will be expanding to other states. This position is likely to evolve into being the Project Director of DFA's GVPI that would encompass the oversight of a multi-state and national organizing effort.
· Reports to: DFA Executive Director · Position classification: Exempt, full time
Chief Responsibilities:
Manage the components of DFA's Gun Violence Prevention Initiative targeting Wisconsin and Minnesota;
Oversee, implement and assist in the coordination and planning of meetings and events, develop documents and recruit for our White Coats Advocacy Boot Camp Trainings of doctors;
Embed this project with the state organizations, and engage and utilize our trained doctors to further the policy goals in these states;
Oversee our GVP Web Portal (physician story-telling) and engage these doctors' stories in collaboration with our communications consultant and national partners;
Arrange house parties and other events in these states with the goal to raise $40,000 from doctors;
Supervise 2-4 part-time interns;
Organizational duties include fundraising (assist with grant writing and memberships/events), leadership development and organizational development (internal and external);
Contribute to DFA's overall development and additional duties as assigned.
Requirements, qualifications and preferences:
A solid 4-6 years of grassroots advocacy/targeted constituent organizing;
Based in Wisconsin or Minnesota;
Must have a working vehicle;
Strong interpersonal skills, ability to work well on a diverse team and previous supervision experience;
Administrative proficiencies, excellent writing, editing, communications and social media skills;
Strong organizational skills and attention to detail;
Ability to work under pressure and meet tight deadlines in a fast-paced environment;
Sense of humor and flexibility;
Proficiency in Microsoft Word, Excel, Nation-Builder or compatible database, and website functions;
Prior political and nonprofit experience — with both 501(c)(3) and 501(c)(4) organizations — is a plus;
Strong work ethic, creativity and tenacity in achieving objectives;
Strong administrative skills, including computer competency (apple/Macs);
Bi-lingual is also an added plus;
Communications experience, working with the media;
Commitment to Doctors for America's mission and goals;
TO APPLY: Please send resume, compelling cover letter that includes why you want to work on this issue, two writing samples and at least three professional references to: [email protected] (References not contacted until/unless you've had a successful interview). Please include DFA/GVP Regional Organizer in subject line. Separate from other materials, please include any salary requirements or range; that information stays with the recruiter.
Start Date: Available now – Must be hired by March 1st.
Salary/Benefits: Competitive salary, health care, vacation, sick days and Fidelity Simple IRA (employer match).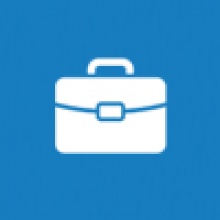 Our partners at Digital Turf push the envelope (get it) with years of experience designing various successful print media campaigns for a wide array of clients. Using a combination of bravado and sheer talent, our team is highly specialized in creating stuff like mailers, brochures, business cards and flyers. Check out our work and learn more about our particular brand of awesomeness.