Hiring Digital Organizers - Work to elect a great Progressive as Chicago's next mayor!
Work to elect a great Progressive as Chicago's next mayor! We're looking for motivated and ambitious Digital Organizers to bring home the next victory for Progressives in the Chicago Mayoral race. Start work soon and work through February.
Toni Preckwinkle is a proven Progressive running for Mayor, who led the fight to bring health insurance to over 480,000 people in Chicagoland. As Cook County Board President, she led the reform of the Cook County criminal justice system, reducing the jail population. Toni will be the first African-American woman to be Chicago's mayor, and she'll take Chicago in a new and better direction.
Work through Election Day, February 26th, 2019; opportunity for additional work if the campaign goes into a runoff.
Digital Organizers will help to build our digital following, generate content and monitor the digital space around the campaign, a key effort in any modern campaign.
At least one cycle of community, issue, labor, political or digital organizing is preferred. Must have excellent communication and organizational skills and work well in a team. The position requires familiarity with social media channels and a willingness to work evening and weekend hours.
Responsibilities include but are not limited to:
Recruiting, managing and training volunteers to participate in digital activities and rapid response – namely, canvassing and phone-banking.
Meeting strict daily, weekly, and monthly goals.
Lead and drive volunteers to take action on social media.
Adhering to a daily reporting schedule; reporting to, and under the supervision of, the Digital Director.
Execute latest campaign technologies including peer-to-peer texting program.
Gathering content from events and supporters to share on digital.
Craft posts for multiple social media channels.
Conduct digital research.
Qualifications:
Strong interpersonal skills, including the ability to successfully relate to voters and volunteers from a wide range of backgrounds.
Previous organizing or campaign experience is a plus.
Experience crafting post language for social media is a plus.
Previous digital experience is a plus.
Ability to work independently and in team settings.
Ability to work long and irregular hours in a fast-paced, metrics-driven workplace.
Experience working in a multi-ethnic and multi-racial environment is a plus.
Knowledge of VoteBuilder/VAN preferred but not required.
Database skills and a reliable laptop computer.
Chicago has a wealth of inclusion and multiculturalism; we strongly encourage candidates who contribute to diversity to apply. Bilingual skills are a plus.
Strong commitment to progressive social change – and to the long days and weeks of the campaign trail – are required. And while you're working to elect a true Progressive to run America's best city, you'll be following in Obama's footsteps as an organizer in Chicago!
Salary is $3000/monthly, and health insurance (or a stipend towards your current health insurance) is provided. Cellphone/laptop/data stipend of $75/month is provided.
To apply, please send resume, brief but compelling cover letter that lays out why you want to work on this campaign, and at least three professional references (references not contacted until you've had a successful interview) to: [email protected] with "Chicago Digital Organizer" in subject line.
Diversity and inclusion make our communities stronger, and better. Toni for Chicago is an EOE and all personnel actions are made without regard to sex, race, age, color, creed, national origin, religion, economic status, sexual orientation, gender identity or expression, ethnic identity or physical disability, or any other legally protected basis.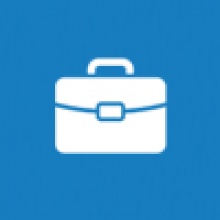 Our partners at Digital Turf push the envelope (get it) with years of experience designing various successful print media campaigns for a wide array of clients. Using a combination of bravado and sheer talent, our team is highly specialized in creating stuff like mailers, brochures, business cards and flyers. Check out our work and learn more about our particular brand of awesomeness.