Immediately Hiring Regional Field Director in Southern California!
On behalf of the League of Conservation Voters (LCV), the Operations Group is hiring an experienced Regional Field Director in California for a large-scale membership mobilization volunteer program to help elect Mike Levin for Congress. The Regional Field Director will manage Field Organizers and oversee LCV member mobilization in the San Diego area.
The RFD will manage and train organizers in the program as they engage LCV members as volunteers through the November elections. Successful candidates must have at least two cycles of community, issue, labor, or political organizing, excellent communication and organizational skills, strong written and oral communication skills, and must work well in a team. The position requires staff management, reliable transportation and a willingness to work evening and weekend hours.
The Regional Field Director position is full-time, salaried and temporary through November 15, 2018. Please apply ASAP by sending your resume and cover letter to: [email protected] with "California Regional Field Director" in the subject line.
The Operations Group is an equal opportunity employer committed to a diverse workplace.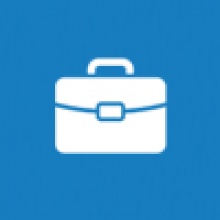 Our partners at Digital Turf push the envelope (get it) with years of experience designing various successful print media campaigns for a wide array of clients. Using a combination of bravado and sheer talent, our team is highly specialized in creating stuff like mailers, brochures, business cards and flyers. Check out our work and learn more about our particular brand of awesomeness.