Organize Florida -- Regional Director
Central Florida
Organize Florida is a progressive, community-based organization engaged in and committed to building power to effect change in times of injustice, maintain and protect our existing rights in the state of Florida whenever and wherever injustices are being committed or civil rights are being infringed upon.
The Organize Florida Education Fund is a nonpartisan, nonprofit organization that both trains and develops leaders and organizes families in low-to moderate-income communities in Florida. Our vision is for these communities to become critically engaged in the political system in order to create a more just and equitable society.
Opportunity
Organize Florida and Organize Florida Education Fund seek a highly motivated, talented, and dynamic individual to serve as the Regional Director, Central Florida. The Regional Director, Central Florida is responsible for engaging members in political and issue based campaigns and overseeing ongoing issue campaigns for the organizations, including the Fight for 15 and Climate Change work, Standing With Women & Families among others. They will ensure the achievement of short and long term goals for the organization, both programmatically and financially. This position also serves on the organizations Core Leadership Team.
Primary Responsibilities
Develop strategic campaign plan for local and state campaigns that promote the vision and mission of the organization;
Develop and implement comprehensive plan for membership recruitment, engagement, and leadership development of members;
Manage and motivate the team of organizers for the issue-based campaigns;
Collaborate with the Sr. Vice President of Operations and Executive Director & Co-Founder to ensure programmatic and campaign goals are being met;
Work with Political & Civic Engagement Director to build relationships with local partners as they relate to specific campaign plans;
Provide supervision and management to organizers, volunteers and campaign partners.
Key Qualifications
We are seeking a seasoned social justice leader with strong references who is interested in growing the organization into a credible powerhouse organization in the Central Florida area. A successful candidate must believe in the core values of Organize Florida and be driven by its mission. The ideal candidate should have at least 3-5 years of organizing experience, experience organizing in coalition with grassroots, political and labor allies, strong writing skills, and experience in fundraising. Candidates should also have:
Experience leading organizing campaigns with state or local significance;
Understanding of issues facing low income communities, minority communities, women, LGBTQ communities, low-wage workers, immigrant communities, and other impacted communities;
Demonstrated experience in recruiting, motivating, and training staff, activists and volunteers;
Experience building broad-based coalitions;
Comfort with the implementation of a range of organizing strategies and tactics;
Excellent communication skills;
Excellent organizational skills - good attention to detail and well organized;
Self-motivated - proven ability to work independently;
Ability to be a team player and work in a highly collaborative, fast-paced environment;
Dedication and ability to work flexible hours;
Commitment and passion for social justice
To Apply:
Please send resume, cover letter, and at least 3 professional references to: [email protected]
(References are not contacted until you've had a successful interview)
A competitive salary will be offered, with a benefits package that includes health insurance, seniority raises, paid vacation and paid time off. This position will be based in the Orlando office location.
Organize Florida is an equal opportunity employer. Women, people of color and LGBTQ strongly urged to apply.
Reports to: Sr. Vice President of Operations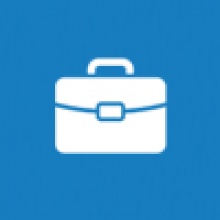 Our partners at Digital Turf push the envelope (get it) with years of experience designing various successful print media campaigns for a wide array of clients. Using a combination of bravado and sheer talent, our team is highly specialized in creating stuff like mailers, brochures, business cards and flyers. Check out our work and learn more about our particular brand of awesomeness.