Political Director (Director of Civic Engagement and Politics)
The Center for Popular Democracy and Center for Popular Democracy Action (CPD/A) build organizing power to transform the local, state and national policy landscape through deep, long-term partnerships with 43 powerful community organizing groups in 30 states across the country.
We seek an experienced and energetic professional who will lead our Politics Department to build and strengthen CPD/A's civic engagement and political program. The Director of Civic Engagement and Politics (Political Director) will work closely with CPD/A core partners to develop, fund, and execute rigorous political and civic engagement programs. CPD/A's state-based partners contacted more than 2 million voters in 2016, particularly voters of color, women, and young people.
Major efforts included voter registration, independent expenditures on the Presidential and US Senate races, local candidates and several statewide and local ballot initiatives. The Political Director is responsible for coordinating these electoral programs, and raising an ambitious budget for partners and a sophisticated centrally staffed Political Department.
The Director manages long-term strategic thinking about how CPD/A and its partners can use political engagement to build sustainable power in historically marginalized communities.
A strong candidate will have significant experience managing staff, raising political money, developing political campaign strategies, and working with community-based organizations.
Primary Responsibilities
The Director of Civic Engagement and Politics will report to one of CPD/A's Co-Executive Directors. The Political Director is responsible for the overall success and growth of the Politics Department. Major responsibilities include:
Develop and strengthen CPD/A's Political Department, including identifying strategic opportunities for growth and success, as well as managing challenges;
Oversee development of national political plan by working with Politics Team and state-based partners in the planning, implementation, and evaluation of voter engagement and political programs;
Manage and provide strong leadership for the Politics Team, including effective supervision and development of staff;
Raise resources to support the departmental budget and grow staff;
Coordinate with other departments within the organizations to ensure that the political program aligns with CPD/A's broader strategy, particularly close coordination with issue campaign leads and organizing team.
Represent CPD/A in key tables, coalitions, and meetings with allies and national partners;
Manage the departmental budget;
Raise and leverage relationships to support state partners' political programs;
Recruit and hire new staff for the Politics Team;
Partner with the Communications Team to project externally CPD's political agenda and message;
Manage CPD/A's Voting Rights & Democracy Program; and
Provide high-level strategic advice to Co-Executive Directors on program development including long-term strategy and growth, targeting, electoral, legislative and ballot initiative opportunities;
Job Requirements
A demonstrated commitment to social and racial justice issues and understanding of challenges facing immigrant communities, communities of color, and low-and moderate income families;
At least 7 years' experience in electoral, civic engagement, or political campaigns, with some relevant connection to community, labor, or other non-candidate politics;
At least 3 years of management experience;
Has a strong political network and relationships with leaders within progressive landscape;
Experience working across departments or teams within an organization;
Experience managing large scale or statewide political or voter engagement campaigns;
Experience developing or managing candidate endorsement process;
Experience working with a PAC would be beneficial, but not necessary;
Familiarity with political data, latest technologies, and best practices in the field;
Independent and strong leader that is able to drive project and programs to completion in fast-paced environment;
Ability to work within a coalition of diverse organizations and partners;
Experience working in diverse communities and with grassroots organizations;
Excellent writing and communication skills;
Results-focused and organized;
Self-motivated – proven ability to work independently; and
Willing to have significant travel schedule
Position will be based in Washington, DC.
Generous salary and benefits package, depending on experience.
TO APPLY: Please send cover letter, resume and references (references are not contacted until you have had a successful interview) to: [email protected] - and please let us know where you saw this post.
Please include salary requirements, range or history, please include separately from other materials.
CPD/A is an Equal Employment Opportunity employer and actively recruits people of color, women, individuals with disabilities, and members of the LGBTQ community.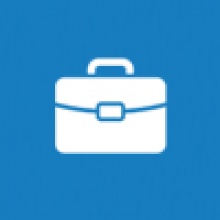 Our partners at Digital Turf push the envelope (get it) with years of experience designing various successful print media campaigns for a wide array of clients. Using a combination of bravado and sheer talent, our team is highly specialized in creating stuff like mailers, brochures, business cards and flyers. Check out our work and learn more about our particular brand of awesomeness.