Program Director – Citizen Action/IL
FILLED - PLEASE CHECK BACK!
Citizen Action/Illinois
Job Opening: Program Director
Full-time, based in Chicago
Citizen Action is a 24-year-old statewide coalition dedicated to making progressive social change through organizing, public policy advocacy and electoral mobilization.
Our progressive coalition has led campaigns for lower utility rates, fair taxes, affordable and quality health care, insurance and campaign finance reform, and stronger environmental and food safety protections. Citizen Action/Illinois works hard to hold our elected officials accountable on these issues every day in the State House and in the Congress.
We are now seeking an experienced organizer with long-term commitment to help grow the organization and coordinate its policy and political activities, to lead as our new Program Director.
Primary Responsibilities:
• Lead staff person on developing advocacy campaigns related to our policy priorities.
• Create content for our social media accounts and our website.
• Coalition management and organizational base-building activities including meetings, events and news conferences.
• Duties associated with online membership activation database including drafting emails, creating online actions and petitions.
• Program Director reports directly to the Co-Directors.
• Some in-state travel maybe required.
Qualifications:
• 3-5 years non-profit and/or electoral experience.
• Familiarity with Illinois politics, labor and community organizations.
• Online data management experience is essential. Familiarity with SALSA Engage platform (or similar) is helpful.
• Excellent communication and public speaking skills.
• Able to arrange in-person and virtual events on short notice.
• Ability to juggle multiple tasks (no job is too small) and work as part of the team.
Competitive salary, commensurate with experience. Employer-paid health care and dental coverage, and employer-matched 401K benefits provided. Flexible work schedule with paid holidays and vacation time. All COVID protections are taken for protection of employees per CDC guidance. Incorporates remote work while Covid still a factor. Salary range $60-80K D.O.E.
To apply, please send resume, a cover letter specifically addressing why you are interested in this organization's work and this particular position, and at least 3 professional references (not contacted until/unless you are interviewed and notified).
Please email all materials to [email protected], and include "CA Program Director" in the subject line.
Citizen Action/Illinois is committed to building a culturally diverse staff and strongly encourages applicants from underrepresented communities to apply. Citizen Action/IL is proud to be an Equal Opportunity Employer which does not and shall not discriminate on the bases of race, religion, creed, gender, gender expression, age, national origin, disability, marital status, sexual orientation, or military status in any of its activities or operations.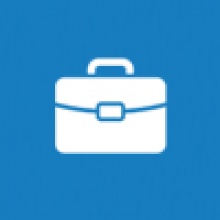 Our partners at Digital Turf push the envelope (get it) with years of experience designing various successful print media campaigns for a wide array of clients. Using a combination of bravado and sheer talent, our team is highly specialized in creating stuff like mailers, brochures, business cards and flyers. Check out our work and learn more about our particular brand of awesomeness.