Program Director, Democracy Collaborative, ReThink Media
There is no doubt that 2020 is going to be a pivotal year for American democracy. As an election year, it may be like no other. But beyond that, other key questions are at stake that will define our country for years to come:
Will Big Money alone dominate the election, or will grassroots reforms pave the way for greater participation and a more truly representative democracy?
Will America's courts make progress toward independence, or will special interests wield disproportionate power?
Will all Americans continue to have equal access to the ballot, or will voter purges, restrictions, and poll closures shut people out from exercising their rights?
Will policies that willfully discriminate against poor people and communities of color prevail, or will we make progress in living up to our democratic ideals?
With these questions at the heart of our work, ReThink Media seeks a passionate and seasoned advocate to lead our Democracy program – supervising four communications professionals, working alongside our outstanding Media and Opinion Analysis team, and drawing upon the media skills and extensive connections of our full staff.
By the end of 2020, the successful candidate will have presented media skills training workshops with key state and national organizations, built a network of organizational contacts, driven sector-wide strategic communications, and led their team in high performance media engagement.
But we are in it for the long haul and the right Program Director will have their eye on the path from here to 2024 and will have an abiding commitment to building a genuinely inclusive democracy reflecting the full diversity of America and a vision of social justice.
Organizational Description
ReThink is a unique, nonprofit organization that strengthens movements by building the collaborative media and communications capacity of state and national advocacy groups, increasing the voice share of their spokespeople, experts, and allies, and providing in-depth media, messaging, and opinion research to inform movement strategy. Working with our funding partners, we focus on long-term engagement with the groups we work with and the issues we take on ­– all driven by a belief that the stronger the groups are across an issue sector and the tighter their collaboration, the more likely they are to win real and lasting policy victories. At present, ReThink works in three distinct, yet interconnected, issue areas: the protection of human and civil rights, strengthening our democracy, and for a more constructive U.S. foreign and national security policy.
Our Democracy team works with leading state and national organizations to build a more inclusive, representative, and reflective democracy. We provide money-in-politics, fair courts, and voting rights groups and their campaigns with ongoing training and capacity-building in critical media skills, direct rapid response and media relations support, strategic messaging guidance, assistance with op-ed and editorial campaigns, and strategic advice on social media, as well as the latest in public opinion and media analysis. Working with researchers, journalists, and the leading local, state, and national groups across the country, our democracy collaborative is uniquely positioned as a partner and a connector in informing movement strategy.
Building a Just Democracy
Working alongside nearly 100 state and national groups, our goal is to help move our country toward a democratic system where all citizens are equally engaged and where both discriminatory practices and economic barriers to participation have been eliminated.
This currently involves three primary threads of work:
Challenging the corrosive influence of campaign money on our electoral system, which currently gives disproportionate power to wealthy interests while systemically excluding poor, working class and middle-class citizens as well as communities of color and religious minorities.
Strengthening the independence of the judiciary, by both raising public awareness of the growing corporate influence on the courts and by increasing public understanding of the courts role in advancing and defending civil and constitutional rights.
Working to expand voter participation through better access to the ballot, strengthening voting rights, and challenging the suppression of voting rights in communities of color.
The Program Director
The Program Director, in coordination with the Director of Strategy and the Executive Director, will serve as the organizational lead for all of our work within this sector. In this senior level position, the Program Director will oversee initiatives to develop shared media and messaging strategies, provide media and spokesperson training, build organizations' media outreach and rapid response capacity, provide groups with media and opinion analysis, and support multi-organizational communications initiatives and campaigns.
Our experience has proven that by providing shared resources, eliminating duplication of efforts among organizations, developing agreed-upon overarching messages, and providing consistent high-quality consulting advice and staff support, we can successfully impact media discourse and move issues forward. While we value and affirm the importance of differentiation amongst advocacy organizations, we work to reduce competition for media attention because it often detracts from a sector achieving its maximum potential.
The ideal candidate will be a highly ambitious and motivated communications strategist with a minimum of six or more years of experience working in the field of advocacy, political or campaign communications and will have a sophisticated understanding of the workings of the non-profit research and advocacy community. They will have direct experience and/or demonstrated commitment to the issues of the collaborative and an understanding of the organizations working in this field. They will also have a proven track record of project management and a demonstrated pattern of innovation and creativity. Strong management skills are critical. Experience working as a Capitol Hill or NGO communications staffer, supervising or managing a communications team or campaign, and/or a proven track record in developing media outreach strategies, and successfully pitching and placing content and/or spokespeople in the media is preferred.
PRINCIPLE DUTIES:
Specific goals will be set quarterly, corresponding to the following duties:
Develop annual work plans to achieve organizational objectives and grant deliverables. Meet regularly with the Director of Strategy and the Deputy Director of Strategy to discuss work, adapt and revaluate plans, respond to breaking events, etc.
Serve on ReThink's senior management team. Participate in setting organizational policies, establishing strategic priorities, advancing organizational development plans, etc.
Effectively supervise and mentor a dedicated team of communications professionals with the assistance of a highly skilled Associate Director. Facilitate ongoing check-ins and planning meetings, conduct annual performance reviews, manage the hiring process for any new hires, ensure adherence to organizational policies and values, and develop written professional development plans for each team member.
Assist in the development of annual grant proposals and prepare regular progress reports and briefings of key stakeholders and funders of the collaborative.
Serve as a primary point of contact with organizations served by the collaborative, helping to set priorities and identify media strategies that will have the greatest positive impact for organizations and campaigns.
Act as the final editor for the quality of all content produced by the Democracy team including daily news clips, messaging and talking points, shared press lists, training materials and presentations, media and rapid response resources and engagement on listservs, and any other guides or publications.
Develop expertise regarding the issues and organizations served by the collaborative, the issues they work on, their unique media profiles, key spokespeople, areas of expertise, and their access to outside validators.
Keep abreast of the evolving media landscape and identify media opportunities for organizations. Be able to quickly identify the most appropriate organizations or experts to connect to a reporter, provide spokespeople, write an op-ed, etc.
Coordinate opportunities for multi-organizational media engagement and support ongoing campaigns and policy initiatives.
Manage the delivery of high quality media skills trainings to improve the core skills of key leaders from field.
Facilitate the use by our allied organizations of a range of media tools, including a media database, distribution system, and news clipping service.
Participate in longer-term research initiatives such as message testing and media and public opinion audits; coordinate between ReThink's research team or outside consultants and member organizations to ensure that research is aligned with the field's needs.
Facilitate rapid response media engagement, using coverage monitoring to identify and coordinate joint responses to breaking news developments.
ESSENTIAL SKILLS AND QUALIFICATIONS:
A strong commitment to advancing a social justice agenda and a genuinely inclusive democracy.
Ambition to develop and execute innovative campaigns, capitalize on media opportunities, and drive policy objectives via the media.
The ability to be substantially self-directed and self-reliant and to drive work forward following consultations on broad strategic objectives.
Strong writing and presentation skills.
Demonstrated experience in communications strategy and campaign management, with a strong preference for experience in advocacy/political public relations and state level organizing.
Strong facilitation and project management skills.
Detail-orientation and a proven track record working in a very fast-paced, multi-faceted work environment, ideally involving media and communications and/or coalition relations.
Strong supervisory skills with experience effectively managing and mentoring others.
Knowledge of print, broadcast, online and social media.
Demonstrated knowledge and background in the major democracy issues identified above.
Ability to communicate effectively, both verbally and in writing, with varying levels of organizational staff, clients, contractors, and foundations.
Bachelor's degree in Public Relations, Communications, Journalism or other applicable field, or demonstrated equivalent experience.
ADDITIONAL QUALIFICATIONS:
This is a full-time position based in either our Washington, DC or SF Bay Area office, with a preference for the former. Roughly 45% of ReThink's staff is in California, 45% in DC, and 10% in other states. Applicants must be comfortable with the requirements of remote management. The position will require moderate travel to conferences and training workshops, as well as staff and planning meetings. Planning meetings will most commonly be held at our head office in California; travel to key states for trainings, and to other states for conferences will be an important aspect of the position. Candidates should have at least six years of full-time experience in advocacy communications.
TO APPLY
This position is open until filled and candidates are applying on a rolling basis. Our number one priority is finding the ideal candidate, but we are moving quickly to fill this position, so we encourage you to apply as promptly as possible. All applications will be acknowledged, but please, no phone calls. To apply, please send a cover letter, resume and at least three professional references to [email protected]
References are not contacted until you have interviewed and are notified.
The salary range for this position is $90 - $105K. Benefits, and related issues will be shared with qualified candidates prior to interviews. Be sure to save both documents with your name in the title and include the words "Program Director-Democracy" in the subject line of your email.
DIVERSITY STATEMENT
ReThink is committed to a just and equitable society wherein all people are treated equally, opportunity is justly distributed, and all voices are heard. We affirm and seek diversity in gender, race, color, ethnicity & national origin, age, sex (including pregnancy, gender identity and sexual orientation), class, religion, ability, life experiences, and background as both a positive contribution to our organizational environment and a critical asset for informing and enabling our work. With this in mind, we are committed to maintaining a work environment that recognizes, understands, respects, and encourages the unique contributions of each member and we approach every hiring decision with a commitment to workplace diversity.
EQUAL OPPORTUNITY EMPLOYER
ReThink Media is an equal opportunity employer grounded in progressive political values. We embrace applicants of any race, religion, sex, national origin, ethnicity, age, political affiliation, sexual orientation, gender identity, color, marital status, medical condition (cancer-related) or conditions Acquired Immune Deficiency Syndrome (AIDS) and AIDS-related conditions (ARC). Reasonable accommodation will be made so that qualified disabled applicants may participate in the application process. Please advise in writing of special needs at the time of application.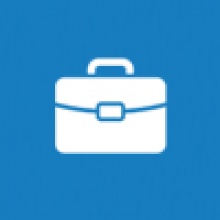 Our partners at Digital Turf push the envelope (get it) with years of experience designing various successful print media campaigns for a wide array of clients. Using a combination of bravado and sheer talent, our team is highly specialized in creating stuff like mailers, brochures, business cards and flyers. Check out our work and learn more about our particular brand of awesomeness.