Rapid Response Content Producer – Bend the Arc
FILLED - PLEASE CHECK BACK!
About BTA:
Bend the Arc is a movement of over 125,000 progressive Jews across America who are working together to achieve our vision: to transform our country to be inclusive, equitable, and supportive of the dignity of every person across race, class, gender and faith. We are the only national Jewish organization focused exclusively on social change in the U.S.
For years, we've worked to build a more just society. Now we're fighting for the soul of our nation and rising up in solidarity with everyone threatened by the Trump's attacks on immigrants, Muslims, people of color, our communities, and our democracy.
The Bend the Arc family of organizations consists of Bend the Arc: Jewish Action, our 501(c)(4) organizing and advocacy arm; Bend the Arc: Jewish Action PAC, a political action committee dedicated to supporting candidates for federal office who champion our values; and Bend the Arc: A Jewish Partnership for Justice, our 501(c)(3) education and leadership arm. Headquartered in New York City, we have offices in Washington, D.C., Los Angeles, and Oakland, with volunteer-led local groups organizing nationwide.
Position Description:
Bend the Arc is seeking a Rapid Response Content Producer to join the staff of our newly-formed rapid response team for 2020, with a skill set in producing high-quality video, audio, or graphic design, to draft and create content and manage creative consultants.
This position will be focused on creating digital content--including video, audio, graphics, animation or more as part of our 2020 rapid response team. The Rapid Response Content Producer will be charged with ensuring content developed either in-house or by consultants speaks to our audiences and furthers our long-term narrative goals about American Jews rejecting white nationalism in 2020. The position will also manage relationships with influencers and creative vendors as necessary for a variety of content production that is a mix of proactive, reactive, offensive, and defensive. You'll be part of a team setting out to impact the narrative about Jews and the election, respond to the weaponization of antisemitism, and push white nationalism out of the mainstream. While these positions are being created to enable ongoing rapid response, the team will work closely and in an integrated way with Bend the Arc's Communications and Campaign teams to ensure coordination between the various streams of work.
Office locations: NY, DC, LA, Oakland, or remote
Reports to: Director of Communications
Full-time, temporary position beginning immediately and through January 31, 2021
Annual Salary: $65K-80K depending upon experience
Key Responsibilities:
Variety of content creation that identifies and exposes bad actors and enablers of white nationalism (in order of need): video editing optimized for social media, graphic design for social media and ads, audio production
Manage vendors to create videos, audio projects, design, or websites
Recruit and manage artists, videographers, creative content producers and talent who are down to work with us on this;
Connect rapid response content to our long-term narrative change goals
Provide allies, progressive and Jewish organizations, MOCs, and candidates (where appropriate) with sharable content;
Work collaboratively with other communications staff to support the creation of content, messaging, talking points, digital actions that will move our base, persuade the middle, and potentially influence voters.
Desired/relevant background experience:
An abundance of creativity as illustrated in examples or portfolio of work;
Experience on digital, political advocacy, electoral, or issue campaigns;
Demonstrated success in creating sharable content, with expertise in at least one content type (video, audio, graphic design) and experience managing creators of other kinds of content for a variety of channels, from print to social media to broadcast;
Excellent written, verbal, and interpersonal communication skills; high level of attention to detail and ability to work under tight deadlines with a commitment to maintaining quality;
Ability to translate and cultivate brand and voice across a variety of mediums, strong user-centered orientation;
Creativity, flexibility and comfort working in a fast-paced environment to capitalize on unanticipated opportunities
Commitment to social justice, anti-oppression practices, the mission of Bend the Arc, and working at a values-based organization with a high emphasis on mutual respect, intentional workplace culture, and a commitment to racial equity;
For applicants considered for remote work, must have previous professional experience working remotely
Demonstrated proficiency in design and editing tools and applications.
Demonstrated proficiency in Microsoft Office Suite (Word, Excel, PowerPoint) and Google platforms (Gmail, Google Docs, Google Hangouts, etc.), as well as comfort learning new technology and systems
Bonus: experience/knowledge fighting disinformation campaigns;
Bonus: experience/knowledge with Jewish or progressive landscapes;
Bonus: network of digital campaigners and electoral staff.
Additional helpful traits and attributes:
On top of project management and deadlines, ability to work independently and detail-oriented
Quick and strategic decision maker
Flexibility with work schedules to meet the needs of rapid response moments
Team player who maintains a spirit of collegiality in the face of rapid response moments and a sense of humor is always valued in campaign environments
Passion for the issues and our progressive mission, and defeating Trump
Management experience – if you have it, it's a plus we can put to work*
*For candidates with management experience leading similar teams, consideration may be made for a team management role, in addition to other responsibilities.
Compensation and Schedule:
This is a full-time position, with occasional evening or weekend work based on need. The annual salary range is $65,000-$80,000 depending on experience.
Bend the Arc proudly offers a comprehensive benefits package including:
Medical, dental and vision benefits fully paid for by Bend the Arc for individual coverage and generous employer contribution of 80% toward monthly premiums for dependent and family coverage;
Long and short term disability benefits fully paid for by Bend the Arc;
401K with employer contribution of 2% after your first year;
Paid time off including:

15 vacation days during your first three years with an increase to 20 vacation days in your fourth year
12 sick days per year
23 paid holidays each year
Generous Caregiving / Personal Leave of Absence policy with a Paid Leave Benefit that covers 3 weeks of paid leave for each year of employment, up to 12 paid weeks after four years on staff
Fully paid Sabbatical of up to 12 weeks for long-term employees;

Adoption Assistance Program providing reimbursement of up to $1,500 for qualified adoption expenses;
Dependent Care Flexible Spending Account;
Flexible Spending Account or Health Savings Account for eligible health related expenses
Commuter Benefits;
Employee Assistance Program;
Life Insurance fully paid for by Bend the Arc
And more!
In addition to this benefits package, Bend the Arc has a commitment to a thriving and intentional organizational culture, as well as a commitment with staff and board to be in ongoing practice and learning around racial equity and inclusion.
To Apply:
Please email your resume, cover letter, a portfolio of content created and at least three professional references to [email protected] with Rapid Response Strategist in the subject line. References are not contacted until you are notified. Your cover letter should share why you want to work at Bend the Arc, and the relevant experience you bring to this particular position.
Applications will be reviewed on a rolling basis. Please note that interviews will begin when a critical mass of applications are received, so we recommend submitting your application as soon as possible. No phone calls please. We sincerely regret that we will not be able to respond to all applicants. Only those considered for the position will be contacted to interview.
Bend the Arc values a diverse workforce and an inclusive culture because we recognize that diversity within our staff helps us organize and work well with diverse Jewish and progressive constituencies. Candidates should be willing to work within the Jewish community, but may be of any (or no) faith or background. We encourage applications from all qualified individuals without regard to race, color, religion, gender, sexual orientation, gender identity or expression, age, national origin, marital status, citizenship, disability, veteran status, and record of arrest or conviction. Bend the Arc is an equal opportunity employer.
This job description is intended to convey information essential to understand the scope of the position. It is not intended to be an exhaustive list of skills, efforts, duties, or responsibilities associated with the position.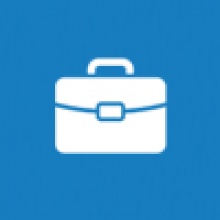 Our partners at Digital Turf push the envelope (get it) with years of experience designing various successful print media campaigns for a wide array of clients. Using a combination of bravado and sheer talent, our team is highly specialized in creating stuff like mailers, brochures, business cards and flyers. Check out our work and learn more about our particular brand of awesomeness.