VoteRiders Communications Director
FILLED - PLEASE CHECK BACK!
VoteRiders is a nonpartisan 501(c)(3) nonprofit, focused on voter ID education and assistance. Our work raises awareness of voter ID laws and VoteRiders' services. Our programs identify, educate and help voters in need of voter ID assistance.
This is a full-time position. The Communications Director reports to VoteRiders' Executive Director. Position may be located anywhere within the United States.
Compensation is commensurate with experience.
PRIMARY RESPONSIBILITIES
Develop and implement an integrated, organization-wide strategic communications plan, including social media, to expand VoteRiders' base by broadening voter ID awareness and strengthening VoteRiders' brand identity across key stakeholder audiences
Oversee, or execute as needed, all copy intended for public consumption to ensure its alignment with the strategic communications plan, including social media
Exercise judgment to prioritize media opportunities, and prepare talking points, speeches, presentations and other supporting materials as needed
Serve as lead point person on media interactions that help promote and/or impact the organization and actively cultivate and manage press relationships to ensure coverage of issues of strategic importance
Work to coordinate all press opportunities with CEO/COO/President as needed
Develop, implement and monitor communications benchmarks, objectives and key results
Accountable for the performance of the Communications team, ensuring that processes, procedures and assignments of responsibilities are designed to meet fundraising goals in an efficient, manageable and effective manner.
Hire, develop and supervise Communications team members to create a supportive, goal-oriented and productive work culture. Set performance goals for team members and evaluate performance against goals on a regular basis.
QUALIFICATIONS
Bachelor's Degree
5+ years' experience in a communications role
Experience managing and executing across several communications media
Significant experience in non-profit fundraising or similar environment
Highly self-motivated and self–directed
Strong communications skills and highly responsive
Strong affinity for voting rights, networking and building strategic relationships
Demonstrated ability to manage details, resourcefully solve problems and follow through with minimum direct supervision
Access to a reliable computer, Internet signal and telephone
Strong computer skills, including Microsoft Word and Excel
About the Organization
VoteRiders is a nonpartisan, 501(c)(3) nonprofit organization whose mission is to ensure that all citizens are able to exercise their right to vote.
VoteRiders informs and helps citizens to secure their ID to vote as well as inspires and supports organizations, local volunteers, and communities to sustain voter ID education and assistance efforts, including to secure required underlying documents.
VoteRiders' Equal Employment Opportunity Policy
VoteRiders is committed to diversity and inclusivity among its staff, and is an equal opportunity employer. All employment decisions at VoteRiders are based on our mission and program needs, job requirements and individual qualifications, without regard to age, race, color, national origin, religion, sex, sexual orientation or identity, disability or any other legally protected basis. VoteRiders will not tolerate any unlawful discrimination or harassment.
Salary and Benefits
The position projects a salary range of $100,000 to 120,000, depending on experience, and a benefits package that includes employer-paid health insurance, paid holidays, vacation, sick and bereavement time off.
To Apply:
Please send resume, and cover letter addressing your interest in and qualifications for this position, for this organization and this issue. Please include at least three professional references (references are not contacted until you are interviewed and notified), and writing samples from similar communications work. As separate attachment, to remain with recruiter, please include your salary range requirements or expectations.
Please send all of the above materials to: [email protected]
And please include where you saw the job post or how you learned of the open position -- thank you!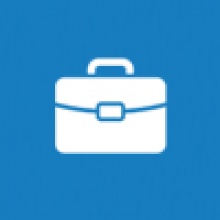 Our partners at Digital Turf push the envelope (get it) with years of experience designing various successful print media campaigns for a wide array of clients. Using a combination of bravado and sheer talent, our team is highly specialized in creating stuff like mailers, brochures, business cards and flyers. Check out our work and learn more about our particular brand of awesomeness.