WI Dems - Scheduler
FILLED - PLEASE CHECK BACK!
Wisconsin state politics carries an almost unprecedented intensity and level of historical significance, including hosting the Democratic National Convention in 2020. We will be a -- maybe THE -- critical swing state in the 2020 Presidential election. Deeply competitive and consequential statewide elections, including for Governor and U.S. Senator, will be held -- and in 2022, redistricting will determine the state's political future for a decade to come.
The new Democratic Party of Wisconsin Chair is seeking a highly organized Executive Assistant who will ensure that his time is used as effectively as possible, in pursuit of his vision of building the strongest, most diverse and geographically broad-based state party in Wisconsin history -- and turning Wisconsin deep blue.
Minimum Qualifications: The successful candidate will have demonstrable success in these areas:
You're great at working with a principal. You're able to mind-meld with the person you're working for, anticipate and meet that person's professional needs, and help that person succeed in a complex, highly public environment. You have a superpower for maximizing someone else's superpowers and complementing areas of non-superness.
Unflappable and positive. You're grounded, mature, self-aware, patient, and present. When things get crazy, you get calm and practical. And you keep your verve and sense of humor even in the midst of the inevitable occasional bout of chaos.
A meticulous, organized planner and a resourceful, flexible executor. You're methodical. You're rigorous. If you put something on a to-do list, it doesn't disappear. You're outstanding at estimating how long things will take, keeping them on track, and re-shuffling plans when needed. You can take a to do list and block out a calendar; plan travel for maximum efficiency and remember to call everyone affected when plans change on the fly.
Proactive, decisive and communicative. When something needs to get done, you point it out and make it happen. You distinguish forests from trees, and then clear a path forward.
Exceptionally strong political judgment and people skills. You manage up -- and sideways -- extremely effectively. You exercise independent judgment and are as discreet and trustworthy as they come. You're diplomatic and have the cultural competence to work with key stakeholders from across a wide range of communities, including rural areas and communities of color.
Excellent English-language verbal and written communication skills, including strong writing, spelling and grammatical skills. You can draft a friendly and professional email or thank-you note in your sleep.
Commitment to the values of the Democratic Party of Wisconsin.
A drivers' license and properly insured vehicle for travel around the state as necessary, and an ability to work in Madison, WI.
Big Pluses: These additional qualifications are preferred. We expect that the successful candidate will have at least a few of these:
2+ years' experience staffing a principal—as an Executive Assistant, campaign manager or finance director, or equivalent role;
At least one cycle of experience working in a political party or on an election campaign;
Existing strong relationships with Democratic Party of Wisconsin members; labor organizations, grassroots groups, and other partners; donors; elected officials; and/or leaders in marginalized communities in Wisconsin;
Familiarity with election law and electoral campaign strategy;
Previous experience working on a national Democratic Party convention or other very large, volunteer-staffed event;
Experience with fundraising—particularly staffing call time and/or preparing briefings for meetings;
Spanish-language and/or Hmong-language proficiency.
Responsibilities:
Keep the Chair on track and on time: You'll work in close partnership with the Party Chair to help prioritize and execute on his responsibilities as chair—political, ambassadorial, press, fundraising, management, planning, and strategy.
Scheduling: Scheduling is strategy. With the strategic priorities of the Party and the Chair in mind, you'll field a constant flood of incoming schedule requests, solicit input from the DPW staff and stakeholders, propose schedules to the Chair, and implement and communicate scheduling decisions, including travel planning.
Communications hub: You'll manage the Chair's email inbox and make sure emails, texts, calls, voicemail and mail are received and responded to promptly and warmly—or set realistic expectations if responses will take a little while—to ensure that the chair is accessible and responsive both externally and with DPW staff.
Administration: You'll book flights, file expenses, deal with stacks of paper when the Chair is on the road, make sure contracts get signed, and generally fight the good fight against entropy in the universe.
Research, briefing, notes, and follow-up: You'll prepare (or request and collect) memos for key events, calls, and meetings so the Chair knows whom he'll be talking to and what's expected. You'll sometimes take notes in meetings and track follow-ups.
Special Projects: The EA will assist the Chair on other tasks as needed -- for example, preparing presentations, assessing organizational best practices, and managing planning processes, perhaps working primarily with other party staff as the chair directs.
Diversity: The Democratic Party of Wisconsin has a vision for a deeply inclusive and diverse party organization, membership, and electorate. In order to be successful in this role, the Executive Assistant must have the cultural competence to successfully work with a diverse group of constituency groups.
We especially encourage applicants with close ties to Black, Latinx, Muslim, non-English-speaking, disability rights, and LGBTQ communities. The Democratic Party of Wisconsin is an equal-opportunity employer and strongly encourages applicants from underrepresented communities.
Competitive salary commensurate with experience, with an excellent benefits package including medical, dental and vision; life insurance, parental leave; and a very generous calendar of time off.
This is a critically important position, so please apply ASAP. Send resume, cover letter addressing why you'd like to work this role for the DPW, and at least three professional references to: [email protected]
(References not contacted until/unless you are notified).
As a separate attachment, please include any salary expectations or requirements – this information stays with the recruiter.
Please make sure to include all requested materials – attention to detail is paramount for this role – thanks!
Join us. You will have a tremendous impact on Wisconsin and national politics.
Apply now!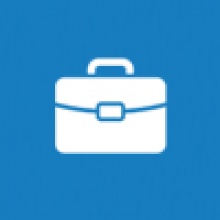 Our partners at Digital Turf push the envelope (get it) with years of experience designing various successful print media campaigns for a wide array of clients. Using a combination of bravado and sheer talent, our team is highly specialized in creating stuff like mailers, brochures, business cards and flyers. Check out our work and learn more about our particular brand of awesomeness.