Jackie Kendall
Jackie Kendall wears many hats – trainer, mentor, fundraiser, and manager. But most of all, she is an organizer. She consults on state legislative issue campaigns, board and staff development, and individual coaching for organizers and executive directors.
Her path began in the early 1970's when her group won a successful food-dating campaign. Kendall joined the staff of Illinois Public Action Council and helped organize the first multi-issue, multi-constituency, statewide coalition in Illinois. Kendall was executive director of the Midwest Academy for 30 years, where she made arming progressives with the Academy's organizing fundamentals her life's work.
Thousands of activists credit their training to Jackie, and she provides strategic consulting services to local, state and national organizations, unions and foundations. These organizations work on social, racial, environmental, gender, disability and economic justice issues.
Jackie has served both staff and board roles with USAction, including field director for several states – (non-partisan, civic engagement programs and federal issue campaigns). She was part of the team that developed Camp Obama and trained volunteers that went to Iowa to work in the 2008 Caucus.
Kendall was also part of the team that trained SEIU members to run field and phone operations for Obama 2008 throughout the country. Kendall believes citizens must take part in our democracy and be trained so they can train others can do likewise. She moves people to believe: "If she can do it, so can I!" … and then act on it.
Currently she serves as a senior organizing advisor to Food and Water Watch, a national organizing working on food, water and climate issues.
Jackie and her husband live in Grayslake, IL, have four children and ten grandchildren.
Co-authored:
Organizing for Social Change – Midwest Academy Manual for Activists by Kim Bobo, Jackie Kendall, Steve Max (Seven Locks Press – 1991, 1996, 2001; Forum Press - 2010). Now in its fourth edition with over 70,000 copies sold, it can be found on the bookshelves of organizers nationwide.
Current Boards: Citizen Action-IL Policy Council, Midwest Academy, Public Action Foundation.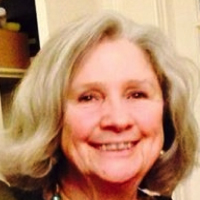 Our partners at Digital Turf push the envelope (get it) with years of experience designing various successful print media campaigns for a wide array of clients. Using a combination of bravado and sheer talent, our team is highly specialized in creating stuff like mailers, brochures, business cards and flyers. Check out our work and learn more about our particular brand of awesomeness.