Khalid Pitts
Khalid Pitts is a key leader in the progressive movement with 20 years of experience managing political and legislative campaigns. Currently the President of USAction and USAction Education Fund – a 501 c (3), (4), which is among the oldest and largest progressive network organizations in the United States – made up of 22 federated-aligned state affiliates and over a 500,000 members. Besides chairing the executive board, at USAction, Khalid is charged with helping lead the organization's national fundraising efforts, developing programs and campaigns with national partners, elected officials and national party committees and acting as media spokesperson for the organization.Prior to USAction, Khalid served for ten years as the Director of Strategic Campaigns for the Service Employees International Union (SEIU). In this capacity Mr. Pitts was responsible for coordinating SEIU's national issue campaign efforts, including campaigns focused Civil Rights Protection, Voter Suppression Efforts, Social Security, Children's Health (SCHIP) and Healthcare Reform. He helped lead SEIU's political efforts in national electoral campaigns in 2008 and 2012. In addition, he played a principle role for SEIU as the union worked to oppose President Bush's attempt to privatize Social Security, supporting the reauthorization 1964 Voting Rights Act and the passage of the Affordable Healthcare Act, serving as a co-founder and co-chair of the executive board for Health Care for America Now (HCAN) – the national coalition formed to pass the Affordable Care Act (ACA).
Before joining SEIU, Khalid ran the state of Virginia, as the Virginia State Director, for Congressman Dick Gephardt's 2004 Presidential Campaign. Prior to that Mr. Pitts was the State Director for the Coalition to Stop Gun Violence and its sister organization, the Education Fund to Stop Gun Violence. There he guided the organization's state legislative department as well as managed the organization's national and state political campaigns.
In addition to his role at USAction, Mr. Pitts serves as a strategic advisor and executive board member of several organizations, serving on the executive boards of Americans United for Change and the Coalition for Human Needs. Complimenting his national work on healthcare, Pitts is also the Secretary Treasure of the District of Columbia's Healthcare Exchange's Executive Board. He has a deep history of working on the issue of healthcare as it relates to the District of Columbia having served as a Senior Health Analyst at the District's Central Detention Facility and a researcher on several National Institutes of Health studies in the District.
In his private life, he is the father of two small children and, along with his wife, is co-owner of two award winning small businesses – Cork Wine Bar and Cork Market & Tasting Room – both nationally recognized, with write-ups in the New York Times, the Washington Post, the Wall Street Journal, Food & Wine, Bon Appetite, GQ Magazine, and Rolling Stone Magazine.
In addition, Mr. Pitts is a national lecturer on the subject of violence prevention. His publications include the book Building Violence: How America's Rush to Incarcerate Increases Violence and the article Medical Care Solicitation by Criminals with Gunshot Wound Injuries published in the Journal of Trauma. Mr. Pitts earned his undergraduate degree in history from The College of The Holy Cross in Worcester, Massachusetts and has a Masters in Public Health from the George Washington School of Medicine.
Follow Khalid on Twitter @khalidpitts and check out his blog at http://usaction.org/category/blog/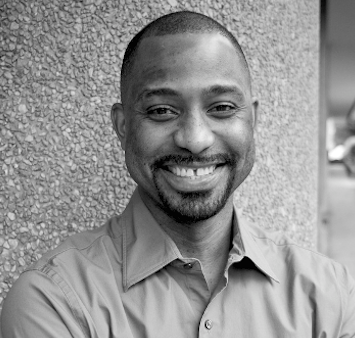 Our partners at Digital Turf push the envelope (get it) with years of experience designing various successful print media campaigns for a wide array of clients. Using a combination of bravado and sheer talent, our team is highly specialized in creating stuff like mailers, brochures, business cards and flyers. Check out our work and learn more about our particular brand of awesomeness.