Joshua ("Josh") Hoyt
Joshua ("Josh") Hoyt has been a community, electoral, immigrant rights, faith, and consumer organizer for the past 44 years. He has worked as Executive Director / Senior Organizer for local, metropolitan, state-wide, and national organizations, and worked in the USA as well as South and Central America and Europe. His areas of strength include issue campaigns; the connection of building community and electoral power; and the training and mentoring of organizers and executive directors.
Since 2002 Josh has worked in leadership positions in the immigrant rights movement. From 2012 to 2020 Josh was the founding Executive Director of the National Partnership for New Americans (NPNA); from 2002 to 2012 he was the Executive Director of the Illinois Coalition for Immigrant and Refugee Rights (ICIRR); and in 2010 he was a founding co-chair of the Illinois and the American Business Immigration Coalition (ABIC). Josh is on the Boards of Directors for the American Business Immigration Coalition and MedGlobal, Inc.
Over the course of his career Josh has organized campaigns that have changed electoral demographics through naturalization and GOTV; caused Illinois to have among the most immigrant friendly policies in the U.S.; won healthcare for 170,000 working poor; won housing improvements for thousands of low income tenants and national policy changes; won refunds of hundreds of millions of $ from utility companies; and made police enforcement less discriminatory.
During his career Josh has worked with and learned from many of the pre-eminent organizing networks in the U.S., including the Center for Community Change, the Industrial Areas Foundation, the Gamaliel Foundation; and National People's Action. He was a lay volunteer for the Catholic Church in Peru and Panama.
Josh was educated at the University of Illinois and the Universidad Central de Barcelona, Spain, and received his Master's Degree from the University of Chicago. He speaks fluent Spanish and limited Portuguese.
Josh has testified before Congress; spoken to such national media as the Leher News Hour, the O'Reilly Factor, the Lou Dobbs Show, the Glenn Beck Show, and the New York Times and Wall Street Journal; published opinion pieces and articles in the Chicago Tribune, Washington Post, the Huffington Post, U.S. Catholic, and other magazines; and directed several political campaigns.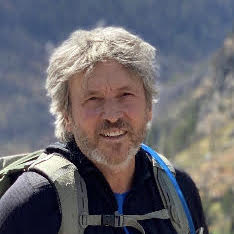 Our partners at Digital Turf push the envelope (get it) with years of experience designing various successful print media campaigns for a wide array of clients. Using a combination of bravado and sheer talent, our team is highly specialized in creating stuff like mailers, brochures, business cards and flyers. Check out our work and learn more about our particular brand of awesomeness.